Fall Cooking
Fall Cooking is all about keeping warm and choosing foods that offer comfort, to overcome the gloom of shortened dark days and unruly weather! The smells of simmering stews and soups, beckon family members to congregate in the kitchen! It's about gathering up the last fruits and vegetables of the fall harvest, before the long dark winter sets in.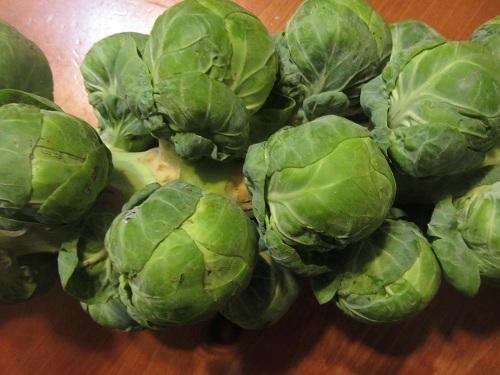 Fall Cooking Tips
Fix Simple Fall Meals that Center on Seasonal Vegetables: Meals never need to be complex to be healthy! Vary each meal with differing seasonal vegetables for a healthy meal that can be produced in less than 30 minutes. See a Healthy Pasta Recipes or Stir Fry Recipes for healthy recipes that can be creatively used as a guideline.
Understand Crock Pot Cooking: A large Crockpot or slow cooker is a wise investment for the colder months of the year. Soups and stews filled with vegetables taste like Grandma's cooking. There is nothing as cheerful as arriving home, knowing that dinner is done. The house will smell divine, which can ward off the gloom. See Slow Cooker Tips!
Experiment with Untried Unique Fall Vegetables: Fall brings a bounty of gorgeous root vegetables, and squash. Most think that summer is gone and with it the bounty of fresh produce, but squash like butternut, acorn, and spaghetti squash; root vegetables like turnips, parsnips, beets, potatoes, sweet potatoes and yams, various onions, rutabaga, carrots, and radish abound. The selection is endless for fall cooking. Most varieties are wonderful simply coated with olive oil, and roasted in the oven at 400 degrees for 45 minutes, until golden brown. See Roasted Vegetables, and Stew Recipes.
Plan Healthy Holiday Meals: Fall and winter are chock full of the big holidays. Treats are everywhere. It's difficult to practice healthy eating during this time. Develop a holiday meal plan beforehand. Those that fail to plan, plan to fail is the saying. A few healthy tips can help to make it through! See Healthy Holiday Tips, Holiday Food Plan, Holiday Food to Avoid, and Holiday Weight Gain!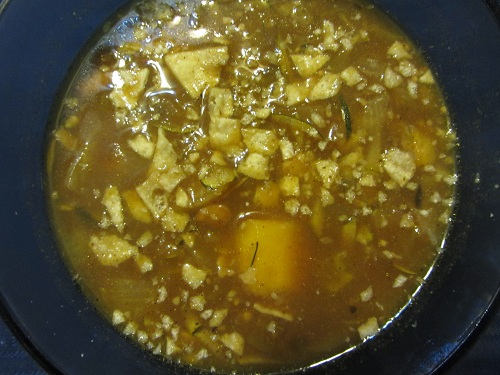 Crockpot Pumpkin Chili
Become a soup specialist: Many people believe soup comes in a can, and have never attempted to make soup themselves. It's a simple cooking experience and much healthier than canned varieties that are full of salt, MSG, and cans lined with BPA. Soup is comforting and if kept broth based, it's a healthy diet habit that is not calorie dense. See Quick and Easy Soup Tips and Healthy Soup Recipes.
Delve into Canning and Jam making: The end of the summer and fall growing season is a time to stock up on produce at a great price. Try home canning or freezing vegetable and fruit favorites. Try new jam combinations with less sugar or fruit spreads. The benefit is the ability to buy organic varieties to can or freeze. "The Ball Blue Book Guide to Home Canning and Freezing" is still one of the most practical, simple books for home canning.
Gather and Store Seasonal Produce that keeps well like: Pumpkin, Sweet Potatoes, Beets, Cranberries, Leeks, Quince, Butternut Squash, Fennel, Grapes, Artichokes, Mushrooms, Broccoli, Broccoli Raabe, Cauliflower, Brussels' sprouts, Cabbage, Figs, Green Beans, Kale, Pears, Persimmons, Pomegranates, Kohlrabi, Mushrooms, Okra, and Apples. Most have access to produce from all over the world and have forgotten that it's seasonal. Stick with purchasing local seasonal produce for the freshest flavor. See Seasonal Food Tips!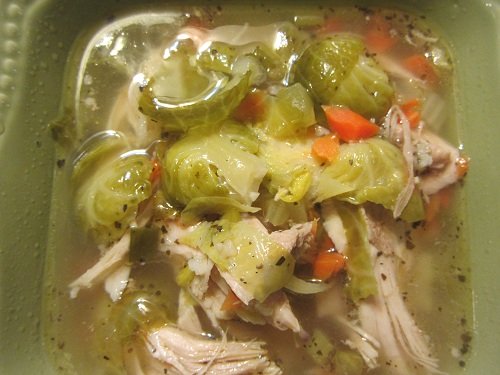 Fall cooking is not about purchasing processed dinners. There are many fresh vegetable choices and wonderful meals to be made. Learn to make delicious soups, stir fries, and crock pot meals full of seasonal food. Produce is bountiful at this time of year, and using your creative genius and healthy cooking skills in the kitchen can brighten up the gloomy days of fall and winter!
---

Facebook - Like This Page?

Facebook - Like This Site?