Healthy Cooking


Healthy cooking is a process, but most of you do not get very far in the process! Supermarkets are laden with processed pre-done meals, so why cook?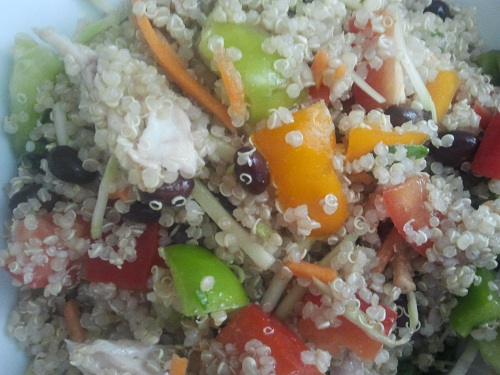 A very interesting statistic from Early Retirement Extreme, October 13, 2011 Blog, titled "The total cost of TV" stated:

"The average person spends 4 hours a day watching television and that is close to 1500 hours per year. It takes 1000 hours to become competent in a skill, 3000 hours to become a master (master's degree level), and 10,000 hours to become a world expert in a field (PhD level)." He further states that, "If you did a focused study on food that was not just following recipes or heating up pizza, then in less than one year, you could learn to whip up a meal from whatever was in the fridge and pantry. In three years, you could cook well enough to cater, or work in a restaurant. You would certainly be the chef at family gatherings. In six years, you could open your own restaurant!"
Wow! How many of you are at the level of being able to cook well enough to open up your own restaurant, work in a restaurant, or even make a meal from whatever is in the fridge and pantry? Not many! Yet your health might just depend on your competency!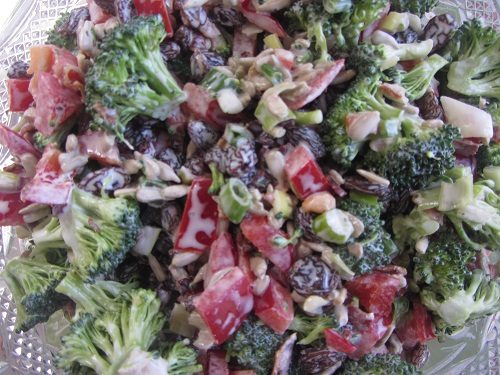 My favorite Veggie Salad - Broccoli Salad


My Story of Healthy Cooking
I began to cook my senior year in college. I had two roommates and we all wanted to cook well, but couldn't. We decided to eat together and prepare a different recipe each day of our senior year, with no repeat meals. We succeeded in our goal, but basically we learned to be great recipe readers. We graduated and could officially follow any recipe. We each had a huge file of recipes that we loved! Success, or so I thought!
When I was 26 years old, I moved to Morocco for 8 years. All of a sudden, I was in a place where I could only purchase food from a local farmer's market, and produce in those markets was seasonal. There was very little processed food, so my recipes were fairly worthless. Every single thing I made had to be from scratch, using what was in season! I became a real scratch cook. It was not about the recipe, but what was in my refrigerator and cupboard. I learned to use spices, herbs, and fresh ingredients! My food tasted delicious! We lost weight because we ate so healthy!
When I returned to America, I cried the first time I went to the supermarket! I actually left my cart and cried! Produce was so old. I could bend the cucumbers and zucchini! What's with that? Didn't people know produce was supposed to be firm? I didn't know how we would eat! I caved and went back to my old way of cooking, rather than healthy cooking. I used more processed foods and poor quality produce. That is all there was!
Times have changed! Farmer's markets, CSA's and healthier stores offering local organics have increased! Fresher products are available, but many of you still fill your carts with bags of processed foods!
Please take the time this year to graduate to the next level of cooking. Learn how to whip up a meal from seasonal foods in your refrigerator and pantry, rather than just following a recipe! I will provide a few recipes this year that you can follow, but make your own substitutions for the vegetables, spices, and herbs, that you love! I will provide some generic recipes for you to experiment from! Learn to cook well. That is my dream for you!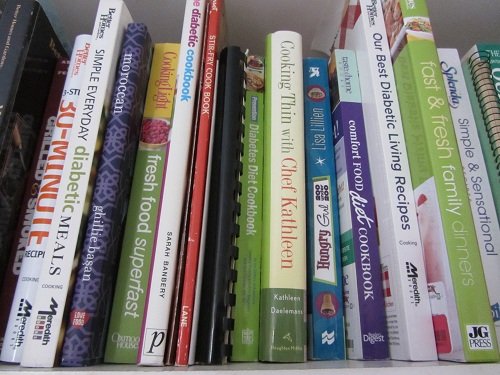 These sections will provide tips!


| | |
| --- | --- |
| | Learn the benefits of cooking from scratch! |
---
| | |
| --- | --- |
| | Learn what determines a healthy recipe and what you should be looking for! |
---
| | |
| --- | --- |
| | Learn simple kitchen survival strategies that will help you to cook at home and keep your calories under control! Tips to lower fat in recipes too! |
---
---
| | |
| --- | --- |
| | Tips, Benefits of Slow Cookers, and recommended Products |
---
| | |
| --- | --- |
| | Learn tips on how to sneak in extra fruits and vegetables to your recipes! |
---
| | |
| --- | --- |
| | Learn ideas for cooking when it is hot out! |
---
---

Facebook - Like This Page?

Facebook - Like This Site?