Healthy Grocery List
My healthy grocery list, includes mostly healthy items that you can shop for. There will be good products not included, E.G. Dannon and Yoplait Yogurts that taste great, but contain many ingredients. A Better Lifestyle Solution would be Fage 0% Greek yogurt with only 2 ingredients, and over twice the protein. That does not mean you can't eat Yoplait or Dannon. There are many great products, but these are my picks.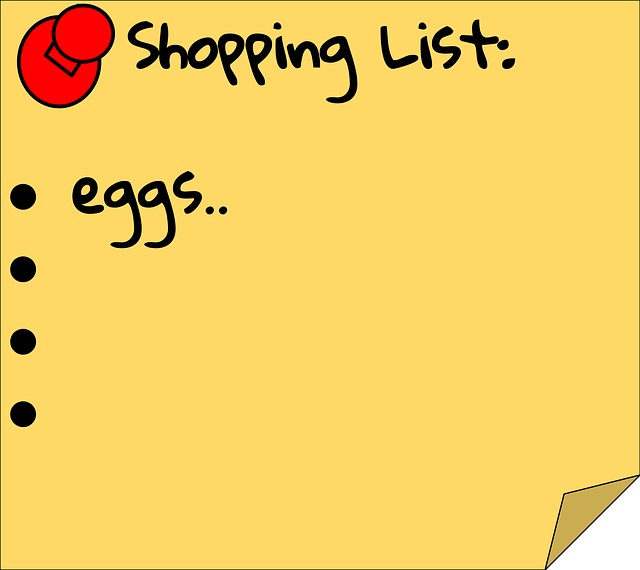 See my organic foods and organic protein pages for my recommendations. We limit our sweets, so definitely read my info. on sugar and sugar substitutes to make sure you know the healthiest options for your family.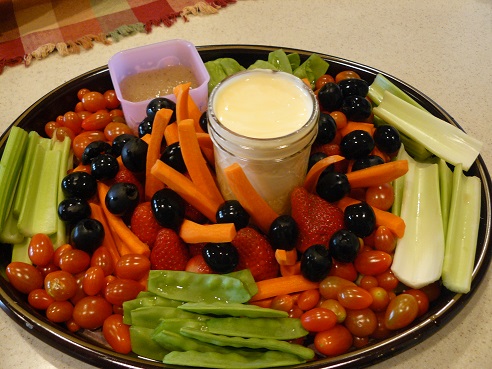 Feel free to send in your suggestions! I tried to go through my cupboards, so these are my healthy diet habits, and this healthy grocery list, works for us!

DAIRY PRODUCTS
CHEESES:
Reduced fat cheeses (These taste great. Fat free versions are poor tasting.)
Fat-free cottage cheese
Fat free or Low fat Cream cheese. My favorite is Trader Joe's Light Whipped Cream cheese.
Fat free crumbled Feta. Trader Joe's is awesome!
Laughing Cow Light Cheese Wedges
Light String Cheeses
Laughing Cow Mini Babybel Light cheeses
Reduced fat Parmesan grated cheese
Some stores are now starting to carry organic cheeses which are great!
YOGURT and ICE CREAM TREATS:
Fat free plain Greek Yogurt - Best ones are Fage Total 0%, Trader Joe's 0% or Chobani Nonfat
Flavored - Fage Total 2% with fruit, Chobani Nonfat
Frozen Yogurt or Fruit Sorbets or Lighter Ice Creams
All Skinny Cow items. (The Sugar Free option is great!)
MILK SUBSTITUTES or MILK:
Refrigerated Light or Fat free vanilla or plain soy milks (Silk Light original has only 60 calories for 1 cup, and they have a new Sugar Free option)
Unsweetened Blue Diamond Vanilla Almond Breeze (40 calories for 1 cup)
Fat free milk or buttermilk
More and more grocery stores are now have Organic Milk products which are great!
PUDDING:
Sugar free Pudding cups
Mousse Temptations by Jell-O
Jell-O Instant Sugar-free or Fat free boxed puddings to make at home.
DAIRY CONDIMENTS
Cool Whip free or lite
Fat free Reddi-whip
Fat free or light sour cream - fat free is great in dips and light works better in baking.
Light margarines or butter spreads - Brummel and Brown, Land O Lakes Light butter (my fav), and Smart Balance Light, I Can't Believe It's Not Butter Spray (amazing)
---

MEATS:


Lean sandwich meats - Look for ones that do not contain Nitrates - Trader Joe's.
Boneless Chicken or Turkey breast - fresh or frozen - shop sales!
Extra lean turkey ground breast
Extra lean ground beef - the leanest you can afford
Lean beef or pork
Sausages that do not contain nitrates, msg or antibiotics-Trader Joe's - Spicy Italian Chicken sausage, All Natural Uncured Turkey Hot Dogs with No Nitrates.
Turkey Meatballs - Trader Joe's freezer section - great with spaghetti
Canned tuna or chunk white chicken or turkey or salmon in water
Fresh or frozen fish fillets - Trader Joes - just check out their frozen section for great choices.
Meat substitutes would be: Boca, Morningstar Farms, Gardein, Gardenburger or Amy's.
Turkey bacon is passable, and Trader Joes has an uncured one. Try to stay away from Nitrates where possible.

EGG PRODUCTS:


Fat free liquid egg substitute
Liquid egg whites
Eggs

NUTS:


Great snacks, but eat sparingly as they are caloric - count them out in servings - do not eat by the handful!
Walnuts
Almonds
Pistachios
Pecans
All Kashi cereals, love Go Lean Crunch and Autumn Wheat (not enough fiber)
All Barbara's cereals, love all Puffins and Shredded Spoonfuls (not enough fiber though)
Trader Joe's High Fiber cereal (my fav)
Fiber One Bran cereal is good for baking, but not for breakfast cereal because Trader Joe's is much better!
Old Fashioned Oats
Steel cut oats - buy them in the bins for cheaper (Fred Meyer, Whole Foods)
Any Bob's Red Mill Hot Cereals
Any new grain hot cereals from the bins
Low fat waffles from Kashi, Eggo, and Vans
All seasonal fresh vegetables for best deals
Pre-chopped or grated fresh vegetables - Trader Joe's carries affordable ones
Salad veggies and bagged lettuce, spinach etc.
Bagged broccoli slaw
Frozen varieties - Costco bulk or Trader Joe's. Just be careful of varieties with a caloric sauce.
Salsa - Costco or Trader Joe's fresh tomato salsas!
Frozen Edamame
Anything fresh or frozen!!!!!!!!!!!!!!!!!!!! Remember the half plate rule!
Any seasonal fruit or any that is affordable to you
Canned or Jarred Fruits in juice or water with no added sugar.
Applesauce with no sugar added - great in small pouches for brown bagging

GRAINS AND PACKAGED BEANS AND LEGUMES:


Brown rice or Wild rice or Black rice
Whole wheat pasta
Whole wheat couscous
Harvest Grains Blend (Trader Joe's)
Cracked Wheat
Bulgur Wheat
Barley
Quinoa
Brown Rice Medley (Trader Joe's)
Whole wheat flour
Whole wheat pastry flour - substitute for white flour in many baked goods
17 Bean and Barley Mix (Trader Joe's)
Bean Soup Mix
Lentils - all colors
Red Beans
Black Beans
White Beans or Northern Beans
Split Peas
Fava Beans
Pinto Beans
All beans are great!!!!!

BREADS:


Low calorie, high fiber light bread - We like Sara Lee Delightful or Franz Good and Healthy 45 calorie Multigrain Wheat. Great for sandwiches.
Light hamburger or hot dog buns-look for 100 calorie varieties
100 calorie flat buns for sandwiches like Orowheat sandwich thins.
Light English Muffins - We like Franz Light and Healthy - 100 calorie - extra fiber Multigrain. Great!
Bagel thins if you must. I would rather split a real bagel. Be mindful, many large bagels are 4 grain servings!
Small whole wheat pitas from Trader Joe's
High fiber Low carb - flour tortillas
Mission Extra thin Corn tortillas (40 calories each)

CONDIMENTS:


Low fat or reduced fat Mayonnaise
Trader Joe's Fat free Balsamic Vinaigrette, Raspberry vinaigrette or Sesame
Soy Ginger vinaigrette Salad Dressings
Sugar free Maple syrups
Sugar free chocolate sauce
Reduced sugar ketchup
Sugar free Jams (Smuckers or Trader Joe's all fruit)
Splenda, packets or Granulated for baking
Torani Sugar Free Syrups
Dill Pickles
Dill Relish
Olive oil, Canola oil, Pam or Olive oil spray
Sugar-free Jell-O
Yoshida's Marinade and Cooking Sauce - Original Gourmet

CANNED GOODS:


All canned beans and fat free refried beans
Progresso Fat free soups
Amy's Organic Light Soups
Fat free chicken, Beef, or Veggie Broths
Libby's Pure Pumpkin
Crushed Tomatoes (Costco 6#12oz can and freeze the rest)

DRINKS:


Crystal Light, Lipton Iced tea to go, Arizona teas 
25 calorie hot cocoa mixes, Swiss Miss Diet or Nestle fat free
I am not a fan of drinking calories at all. I prefer to eat, so the list is small!
Great ground coffee
Great variety of tea that you love. I have 20 varieties
Oregon Chai Sugar free original (0 calories) and pair it with almond milk!
Hummus
Tzatziki
Rye Whole Grain Mini toasts -(Trader Joe's) great with hummus
Trader Joe's Pumpernickel Pretzel sticks - great for dipping
Trader Joe's Pretzel Slims - Flat pretzels - great for dipping
Trader Joe's Reduced Guilt Pita Chips with sea salt
Quaker Quakes Rice Snacks
Quaker Mini Delights Chocolately Drizzle
Low fat Soy Crisps (my favorite)
Trader Joe's Barbeque Popped Potato chips - GREAT!
Any 100 calorie snack cookie packs. I think Lorne Doone and Keebler Sandies Right Bites Shortbread cookies are the best!
Any 100 calorie Microwave popcorn (although buying Organic Popcorn, brown bag lunch sacks and using a little olive oil and making your own microwave popcorn bags is a healthier option)
Original flavor Sun Chips
Trader Joe's Vanilla Meringues Fat Free
This is by no means my entire healthy grocery list, but close. I mostly shop for real foods, so I have purposely kept processed foods to a minimum. I am sure that I have missed a few items.
If you have something that is an absolute "must have healthy diet habit food choice" that has worked for you, please share, and I'll consider adding it to my healthy grocery list!
---

Facebook - Like This Page?

Facebook - Like This Site?