Chipotle Mexican Grill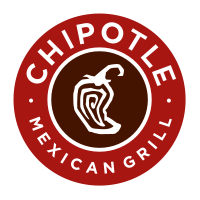 Chipotle Mexican Grill is by far my fast food Mexican restaurant of choice. It's a great lifestyle solution, because it's fast food done right. It should be the model that other fast food restaurants strive to replicate!
---

The Pros of Chipotle Mexican Grill
Great quality ingredients. The Chipotle Mexican Grill motto is "food with integrity!" They provide the very best ingredients, raised with respect for the animals, the environment and the farmers. Beef, pork, and chicken are raised without hormones, antibiotics, and fed a vegetarian diet, and mostly naturally raised rather than from factory farms. Their dairy products are rBGH free, which is the hormone given to cows to increase their milk production and should be avoided. Their vegetables are listed as mostly 

organic

! I loved the fact that a huge reader board listed all of this healthy information, before the menu items, for the world to see and appreciate that they were getting healthy ingredients! All in all, Chipotle is a leader in healthy eating fast food style!




The menu is simple. Choices are limited! Burrito, Burrito bowl, Crispy Tacos, Soft Tacos, Salad and Chips and Guacamole. That's it folks. The good news is you choose the combination of ingredients and no two items will ever be the same. Your burrito is made to your personal specs. Calories are listed next to each specific item in a calorie range, which is always difficult because the calorie span is huge. A burrito could be this or that, depending on what you add. Chipotle takes it a step farther and lists individual calories for ingredients, so you can easily tally your choices, if that is important to you!




Tons of Veggies are offered at Chipotle Mexican Grill! Nutritional rules have changed and recommend filling your plate half full of veggies. This is easy here because you choose what goes on your burrito or taco. There are peppers and onions, a corn salsa, tomato salsa, and lettuce. When you request veggies, they give you a very generous serving! Way to go!!!




The fresh ingredients just taste great! I have eaten most menu items and they far outdo their competition!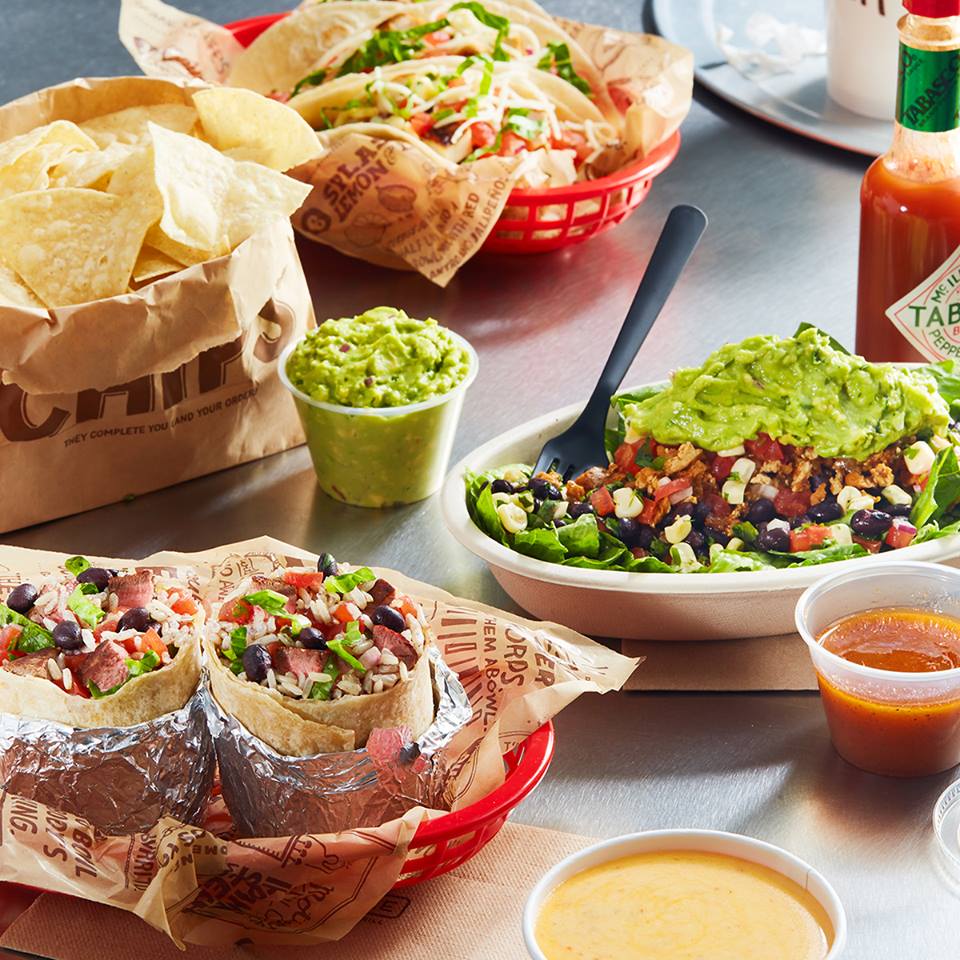 Chipotle Food - From their Facebook page
The Cons of Chipotle Mexican Grill
Portion Distortion

is evident on some of the items at Chipotle Mexican Grill. The burritos are gigantic. I am disciplined and cut mine in half, but the average person would not do this. The bag of tortilla chips was 570 calories. That's huge. It would be okay if you split it with a family, but many people order a bag per person. Pair that with guacamole and that is a weight disaster recipe! Way too big! They need to call that the family bag, and offer another smaller size of around 200 calories!




Chipotle Mexican Grill is so popular and there is never enough seating. The wait is long. Well worth the wait though.




The kid's meal allows kids to choose two tacos, a quesadilla with a side of rice and beans, or one taco and a side of rice. The shells are separate and kids choose 3 choices for fillings only. I would think most kids would choose meat, beans and cheese, leaving them with a veggie free meal! Most of the ways to arrange the meal were too caloric and the milk needs to be added to that. All the meals came with chips. It would be awesome to offer a fruit or veggie choice rather than chips because the meal was already full of carbohydrates.




The Chipotle Mexican Grill reader board said some of the veggies were

organic

choices. I would like to know which veggies were organic. It is important to me. I always try to eat the top dozen worst pesticide laden produce (the

Dirty Dozen

!) in organic form, which limits your pesticide exposure by 80%. I think some of the stores do list which veggies are organic. All should do this!



Healthy Eating at Chipotle Mexican Grill

It is freaking easy to eat healthy at Chipotle Mexican Grill. Walk in, wait your turn, and whatever you choose fill it half full of vegetables. I chose the burrito with no meat, pinto beans, brown rice (better choice than the white), tons of peppers and onions, corn salsa, hot sauce, and asked for a small amount of sour cream and cheese, and a large portion of lettuce. My burrito was huge because of all of the vegetables. My kids said it was the hugest they had ever seen and the foil would not fit around it all the way. I split it in half and tomorrow will enjoy another great feast.


It is a healthy diet habit to eat at Chipotle Mexican Grill, just watch the chips, they can be deadly to your waist and hips!!
---

Facebook - Like This Page?

Facebook - Like This Site?