Food Guidelines
Food guidelines give a structure that will allow you to choose healthy diet habits. Many people eat whatever they want, whenever they want it, and wonder why they have difficulty with weight control! Adopting food guidelines with great meal planning will allow you to eat for health, and see where your problem areas might be.
The new plate rating system developed by the USDA this year, has tried to simplify the rules of eating. The half plate rule has been adopted. Simple! Half of your plate should be fruits and vegetables; one quarter should be grains and one quarter protein! This is Lifestyle Solution that most of you could easily follow on your path to health and better weight management!
Current Guidelines: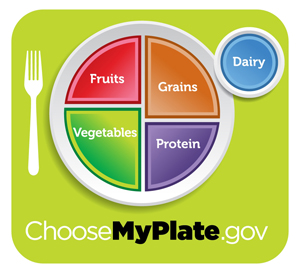 Mediterranean Food Guidelines: This is the system used in the Mediterranean region. It is not a weight control diet but a diet of 

healthy eating

 based on less meat, 

healthy grains

, nuts and seeds, 

whole grains

, and fruits and vegetables. I lived in a Mediterranean country for many years, and I love this diet. It is all about eating healthy, real, delicious, foods!
---

Other Guidelines Used in Other Countries:
Whatever your eating preferences may be, there are healthy food guidelines for you to follow. Following them is a healthy diet habit and a Lifestyle Solution that everyone should develop for weight management!
---

Facebook - Like This Page?

Facebook - Like This Site?