Orange Lentil Soup


Is this Orange Lentil Soup or Stew? You be the judge! Its a recipe to turn dried orange lentils into a flavorful meal that needs no meat! Its a great recipe addition for those of you following Meatless Monday and should be included in your weekly menu plan rotation for sure!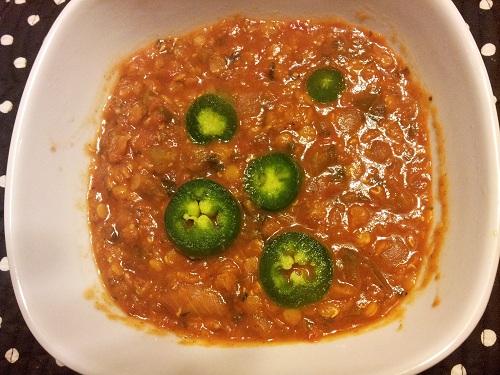 Lentils are rarely prepared in our culture, but be adventuresome and visit the bulk bin at your local market and try them. Lentils dont need to be soaked overnight, so they can be a last minute meal decision. You wont be disappointed and kids tend to love them, which is a plus!
Ingredients for Orange Lentil Soup


---

Directions for Orange Lentil Soup:


Stir fry the jalapeno pepper, green pepper, celery, onion, and garlic in oil, until nicely browned.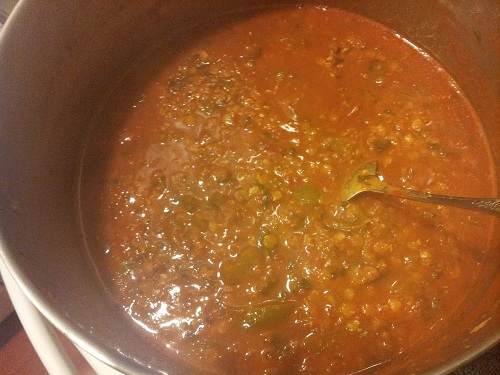 Adding a pot of soup to your meal each week is a healthy diet habit and a great lifestyle solution to adopt. Soups that are not cream based are usually calorie friendly and very filling. Add a chopped salad and a chunk of artisan bread for a delicious meat free, vegetarian, or vegan meal.
---

Facebook - Like This Page?

Facebook - Like This Site?