Restaurant Substitutions
There are many great Restaurant Substitutions, that you can choose and still eat healthy while going out to eat.
Different restaurant cuisine choices, are available on almost every street corner in our cities. Many of us are unfamiliar with different cultures, and how they prepare their foods. What are healthy diet habits for each culture? Here are my choices:


American Cuisine Choices .....
Non cream soups


Salads with low-fat, non-creamy dressings and no crunchies, put dressing on the side


Lean meats, and avoid those that are fried, sautéed, breaded or in a cream sauce


Whole grain side dishes or whole grain rolls or skip the bread basket


Watch the portion size by ordering an appetizer, or lunch size meal, or take home half of your meal and portion it before you begin eating. (Avoid temptation)


Substitute vegetables or fresh fruits for your side dishes


Ask for your food to be cooked with light oil
Italian Cuisine Choices .....
Bean and soups with veggies and pasta are great, choose non creamy ones


Pastas with plain red sauces rather than Alfredo types that are cream based


Avoid grain dishes that are loaded with cheese


Avoid garlic bread, because usually the pieces are 4 to 5 servings


Eat salads with low fat dressings and veggies and hold the cheese on the salad


Order thin crust pizzas with little cheese and loaded with vegetables


Always take half of your portion home, because servings are usually huge


Bread dipped in olive oil is better than butter


Avoid any entrée that has fried meat included and rich sauces, calorie laden


Be careful as Italian food is very caloric


Mexican Cuisine Choices .....
Vegetarian dishes, Bean and rice dishes, soft tacos, and Fajitas are great choices


Salads, Bean soups, Chili, are great choices


Be careful of choices with deep fried tortillas, like chimichangas, and lots of cheese


Be aware of the never ending fried, hot, fresh, yummy tortilla chips (my trigger food) or skip it altogether (tears)


Soft tortillas that are not fried are a great choice especially corn ones that are smaller than flour tortillas


Ask for less cheese on your dishes, and you can almost always find light sour cream


Add salads and lots of fresh salsa to your meal


Limit guacamole, and choose salsa


Asian Cuisine Choices .....
Choose rice and noodle dishes that are full of vegetables


Choose brown rice when available, and watch out for huge portions


Avoid fried, breaded meats, or sweet and sour dishes


Choose fish, seafood, tofu and chicken that are not fried


Broth based soups are a great choice


Avoid fried noodles and crispy ones


Request your food to be cooked with light oil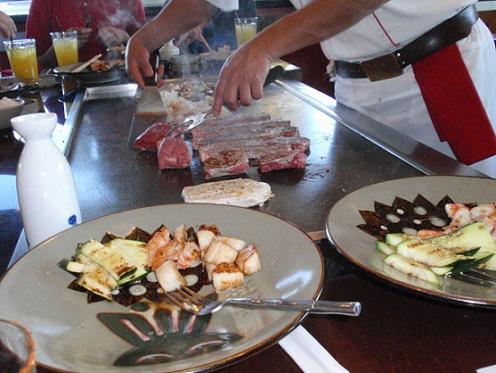 Japanese Cuisine Choices .....
Sushi, California or Vegetable rolls are great choices


Fish and seafood dishes are great


Rice dishes with lots of vegetables that are not fried


If the servings are huge, take half of your meal home
Indian Cuisine Choices ......
Grain dishes with vegetables, lentils, and garbanzo beans are great


Salads loaded with vegetables and topped with yogurt sauces are great


Tandoori meats or the leanest ones are good


Avoid the choices made with cream rather than yogurt


Go easy on the Naans, and avoid the fried breads and appetizers


Take home half of your meal, if there are large servings
Middle East / Greek / Meditteranean Cuisine Choices (My Favorite!) .....
All bean and lentil soups are great choices


Fish dishes are great


Hummus and whole grain pitas are great choices


Rice and Couscous dishes with lots of vegetables are great. Look for whole wheat couscous and brown rice


Grilled meats


Watch your portion sizes, as many times you are given tons of food.


Try amazing chopped salads and couscous salads and any of the vegetable salads. Most are very healthy because they are not made with the creamy salad dressings.


---


Be adventurous and try new foods from other cultures. This is a great Lifestyle Solution. Mediterranean foods, Indian foods, and Vietnamese foods, are loaded with vegetables and beans and delicious. They are very spicy and tastier then American foods! There is more to life than American, Mexican, or Italian foods and hopefully this Restaurant Substitutions list will help you with healthy food choices!


---
Go to Lifestyle Solutions

Go to Portion Distortion

Return from Restaurant Substitutions to Food Substitutions

Return from Restaurant Substitutions to Healthy Diet Habits Home Page


---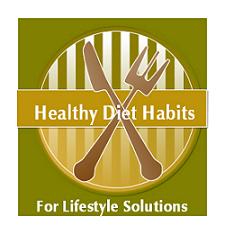 ---
Subscribe to the "Lifestyle Ladies News" Monthly E-Zine

---