Light Chocolate Strawberry Bread


Chocolate strawberry bread uses chocolate and strawberries that give a gooey brownie consistency and really should be a healthy dessert recipe and should not be included in the bread recipes section! Overripe strawberries are a perfect addition so you will never throw away strawberries that your family won't eat. Just pop them into a freezer bag. When you have 3 cups of strawberries; a treat is in store!
Whole wheat pastry flour and reducing the oil by substituting strawberry yogurt or low-fat buttermilk make this a guilt free treat too. It's definitely a healthy upgrade to brownies and very similar! This recipe makes 3 loaves of bread. If you are going to mess up your kitchen, you should at least make enough to freeze a loaf to enjoy at a later date! That's a lifestyle solution that saves a whole lot of time.
Ingredients for Chocolate Strawberry Bread


3 cups chopped strawberries

1/4 cup sugar (for the berries)

2 cups sugar

3/4 cup oil

4 eggs

1 cup unsweetened cocoa

3/4 cup low-fat buttermilk or strawberry yogurt

1 T vanilla

4 1/2 cups whole wheat pastry flour

2 T baking powder

1 1/2 teaspoon soda

1 1/2 teaspoon salt

2 cups chocolate chips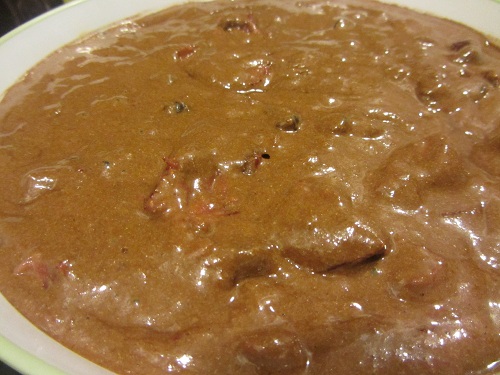 Directions for Chocolate Strawberry Bread


Place the chopped strawberries in a bowl and add the 1/4 cup of sugar.

In a separate bowl beat the eggs and then add the sugar, oil, yogurt or buttermilk or combination of the two, vanilla, and cocoa and mix them well.

In a separate bowl, mix together the flour, baking powder, soda, and salt.

Add the wet ingredients to the dry ingredients. Stir to mix.

Fold in the strawberries and chocolate chips until just mixed in.

Place into 3 oiled bread pans.

Bake for 60 to 70 minutes until a toothpick inserted comes out clean.

Cool in the pan for at least 15 minutes to let the bread set before removing to a rack to cool.
This fruit bread is a delicious treat to add to your dessert recipes. It's a healthy diet habit to bake at home because you can use healthier ingredients, reduce the oil, and omit food additives or fillers. This is one recipe that you will want to add to your healthy recipes collection!
Just a note: I substituted in coconut milk for the buttermilk in even amounts and it worked fine. We have milk allergies in our family and often substitute and use dairy free milk in baking.
---

Facebook - Like This Page?

Facebook - Like This Site?