Enchilada Recipe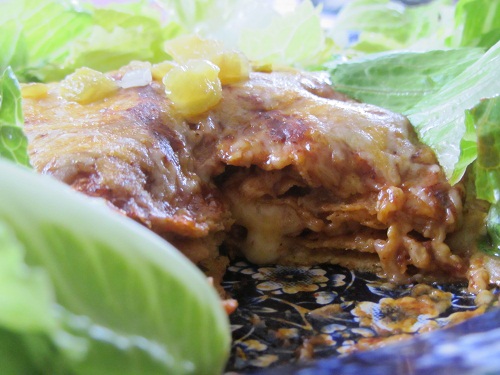 This is my Mom's stacked enchilada recipe. My Mom is from New Mexico, and my Dad is from Texas, so I grew up eating Mexican food as a staple. I have changed the recipe a bit to lighten it.
My mom starts her recipe by frying the corn tortillas. I simple place raw corn tortillas on an oven rack and bake them for a few minutes, until they are cooked a bit, but still soft. Next, submerge them in enchilada sauce. Rather than rolling the tortillas, which is a time consuming hassle, stack each sauce covered tortilla on a plate, and sandwich different goodies between each layer. Each person makes their own stack.
My Mom's traditional recipe included only chopped onions and cheese between the layers. I have added chopped chicken, chopped onions, Ortega chilies, and chopped black olives. I still enjoy the traditional form best, but some of my people like chicken, others chilies, and others everything!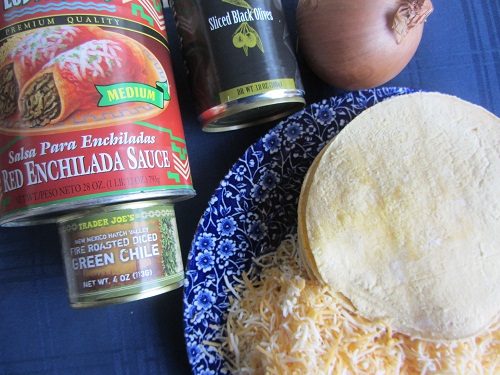 Your stacks can include any foods that sound like they would work to you! I just saw an article that included sweet potato and black beans. What sounds good to you will work, or just choose healthy vegetables for a healthy diet habit and Meatless Monday choice! Layer cheese between each layer too and end with cheese on the top. Don't get carried away with the cheese though, as a little goes a long way and these are not meant to be calorie bombs!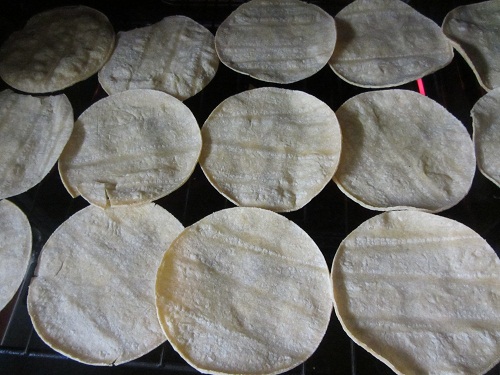 It's a great meal to serve when guests visit and you do not know their likes! Everyone can prep their own stack on an oven proof plate. Each plate is baked in the oven and then surrounded by chopped lettuce, so it looks gorgeous!
This is the one recipe I make that my husband begs for! Thanks Mom for the simple idea!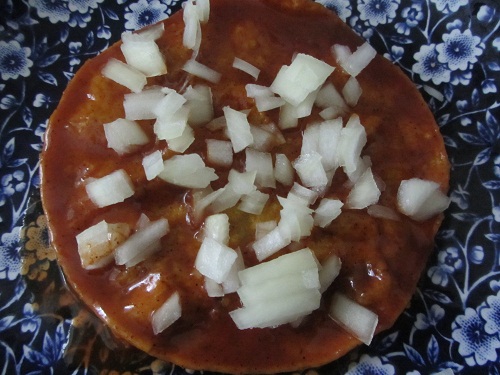 Ingredients for Enchilada Recipe:


Mexican or Cheddar cheese grated
Can of sliced black olives

Directions for Enchilada Recipe:


Heat the enchilada sauce in a pan.
Dip the tortillas in the sauce.
Layer a tortilla covered with sauce, then your onions, olives, green chilies, or chicken and then cover with cheese.
Layer the next tortilla and start the process again.
Carefully remove the stacks and surround each stack with chopped greens of your choice!
This enchilada recipe turns out so great that you might find you have a hard time ordering enchiladas at a Mexican Restaurant. Yours will be much better and made with exactly the ingredients and amounts that you love!

Share YOUR Main Dish Recipes:


Please share your healthy main dish recipes, and I will possibly include it, especially vegetable laden ones, that are low in fat. If your family loves a recipe that is healthy, others will enjoy it too!
If there is a way to make your recipe healthier by making substitutions, then I will make suggestions when I review YOUR recipe!
---

Facebook - Like This Page?

Facebook - Like This Site?