Fast Food Portions
Fast food portions are out of control and eating at fast food establishments is not a healthy diet habit. If you are like most of us, you eat what you want, whenever you want it, with no thought to calories or portion size!
Many states have laws that require fast food restaurants to post nutritional statistics of their meals. What you see might just shock you! That's where your run away weight gain came from!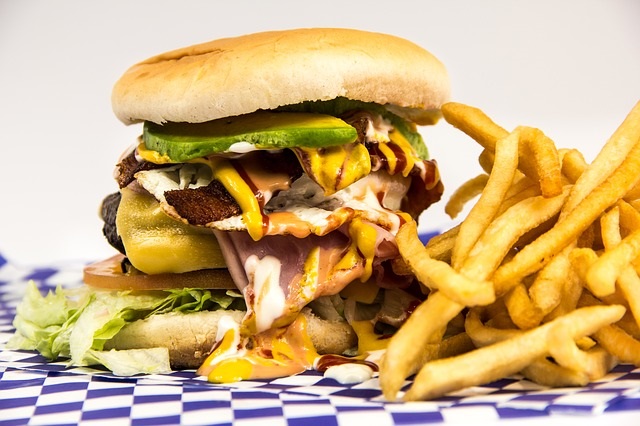 The point here is that you have no idea what you are eating at all! Just as there are many health bombs at fast food restaurants that will destroy your weight, there are some healthy choices that can work for you! Here are some Lifestyle Solutions that you can try:


Order small sizes only.




Order Kids meals which are a great adult portion.




Steer clear of large, giant, super-size, jumbo and anything that means big. See

Portion Distortion

.




Do not drink calories.




Do not order fried chicken patties or fried meats.




Order grilled meats and the correct portion is palm size.




Do not order mayo.




Eat your burger with no top bun.




Order a side salad with light dressing, with your meal rather than fries.




Do not order anything with double, or triple meat.




Check out the calorie count and make sure it fits into your

meal plan




Decide on your healthier choice before you enter the fast food restaurant.




It will be difficult to find the healthy choices on the menu, so ask for them, and do not be embarrassed to ask.




Fast food restaurants make more money selling you giant portions, so these will be front and center.




Skip big salads if you can't avoid all of the crunchies that add calories.




Down load a phone app. with nutritional info from fast foods and use your app. always.




Eat slowly. It takes your stomach 20 minutes to tell your brain that you are full.




Avoid milk shakes as they are usually more calories than your hamburger.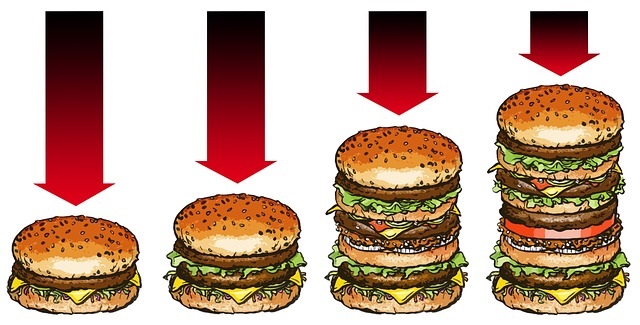 *****
The key to eating successfully at fast food restaurants is to know what you are eating and be aware of fast food portions. What sounds healthy may not be healthy at all. A ciabatta ham and cheese sandwich might have more calories than a burger. A salad might have more calories than a burger. You will have no clue unless you check first.
The healthy diet habit is to know what you are putting into your mouth, keep to your menu plan, and always practice the half plate rule. Outsmart the fast food restaurants, or avoid them altogether! See also: Fast Food Lunches.
---

Facebook - Like This Page?

Facebook - Like This Site?