Half Plate Rule


The Half Plate Rule, is a simple way to eat healthier, if you do not want to count calories. Counting calories, is very difficult, because most of us underestimate the amount of calories that we actually eat!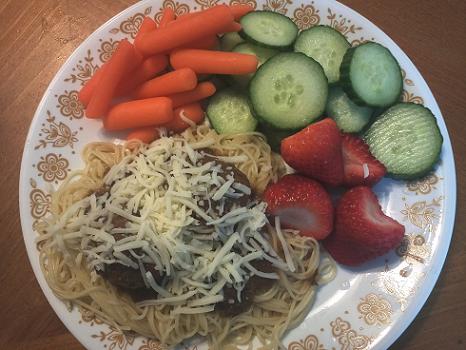 An example of the "Half Plate Rule" of eating!
At each meal, your plate should be: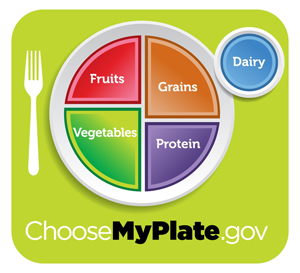 ---

Food Pyramid and Half Plate Rule
The video below, describes the Food Pyramid, and the Half Plate Rule:
---

Help on Portion Sizes
Fruits/vegetables:
2 cups should fill up 1/2 of your plate
Choose fruit twice a day, and vegetables three times a day
2 ounces should fill 1/4 of your plate
2 ounces = 2 slices bread, medium tortilla, 2 handfuls of crackers, 1/2 hamburger bun, 1 cup rice, pasta or oatmeal, 2 cups breakfast cereal
2 ounces should fill 1/4 of your plate
2 ounces = meat, fish or tofu about the size of a deck of cards, 2 tablespoons peanut butter, 2 eggs, 1/2 cup beans, 1 veggie burger, handful of nuts
*****


Using this rule, is a Healthy Diet Habit to incorporate into your life for a Lifestyle Solution for weight control.
---
---

Like This Page?