Pepper Steak
Pepper Steak is an old time dinner recipe that just warms your insides! It's tasty feel good comfort food. In this particular healthy recipe, I added more vegetables, and attempted to follow the half plate rule, proportion wise. I wanted half of the recipe to be vegetables, one quarter to be starch, and one quarter protein, which is a healthy diet habit to follow when cooking meals. This is an easy one pot meal that I cook in a 16 inch electric skillet because it's huge! This skillet is one necessary piece of kitchen equipment that I could not do without. I use it almost daily for one pot meals, stir-fries, and pasta dishes!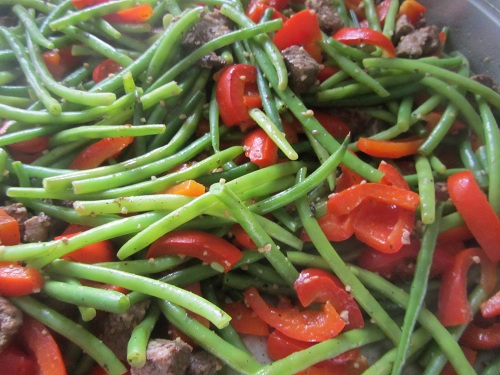 Ingredients:


1 pound beef petite sirloin steaks sliced into bite size pieces or any boneless steak



2 T oil of choice



1 onion chopped



1/4 cup chopped garlic



1/2 to 1 cup water



1/4 to 1/2 cup Soyaki sauce (This is a combination of soy sauce and teriyaki sauce)



2 14.5 oz cans chopped tomatoes



4 green, red, or orange peppers sliced in strips



2 chopped zucchini or 1 pound fresh green beans or vegetable of choice



4 cups Yakisoba noodles or cooked pasta of choice



Pepper to taste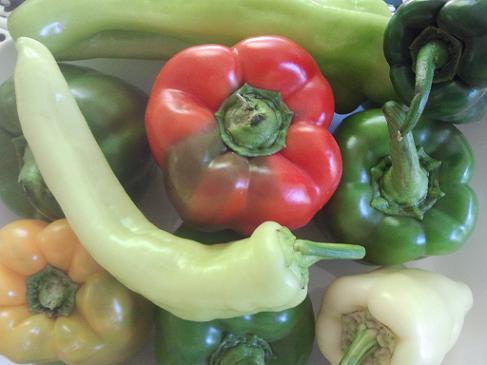 Directions:


Add oil to skillet and brown the meat, onions, and garlic!



Add the tomatoes, soyaki sauce, and water and simmer for 5 minutes. If the mixture becomes too dry, add a bit more water.



Add the peppers and zucchini and cook for a few minutes until they are crisp tender. Do not overcook them, because they are better crunchy.



Add the Yakisoba noodles and heat them through for a couple of minutes. If you opt for other noodles, cook them first and mix them in at the end.



Serve and Enjoy!




*****
This was a quick and easy meal. You could eliminate the noodles and serve the stew over rice, which is how pepper steak is traditionally served, but rice takes longer to cook than this recipe! It's a great lifestyle solution to collect simple healthy recipes that you can whip up when pressed for time! Your family will beg for this over fast food any night of the week!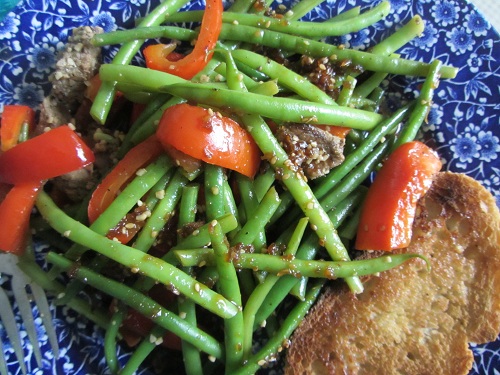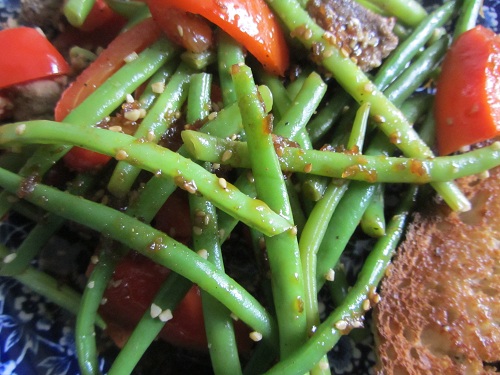 ---
Go to Healthy Diet Habits Tips

Go to Healthy Recipes

Go to Lifestyle Solutions

Return to Stir Fry Recipes

Return from Pepper Steak to Healthy Diet Habits Home Page


---