Pumpkin Chili
Pumpkin chili is a new twist for those cooler fall evenings. The pumpkin puree thickens up the chili and gives it a nice flavor. It's a healthy diet habit that will allow you to add in more fruit to your diet, in a stealthy healthy way! Yes, it is technically a fruit. Check Pumpkin Tips for more ideas!
*****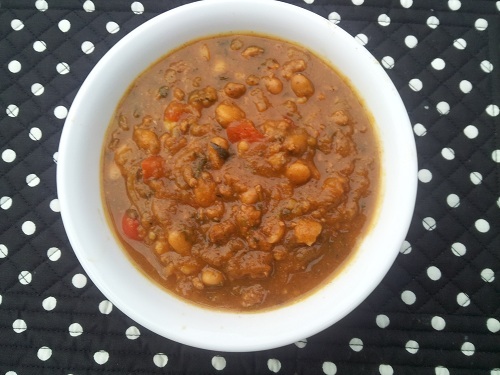 Ingredients


1 T olive oil



1 cup chopped onion



1 chopped green pepper



1 chopped red or yellow pepper



A few cloves of minced garlic to taste



1 pound ground turkey



2 cans (14.5 oz) diced tomatoes



1 cup pumpkin puree



2 cans black beans (drained)



2 cans red beans or garbanzo beans or corn (drained)



1 can green chilies or jalapenos



2 cups water



3 T chili powder



3 T cumin



1 t black pepper



Salt to taste



Large bunch of finely chopped cilantro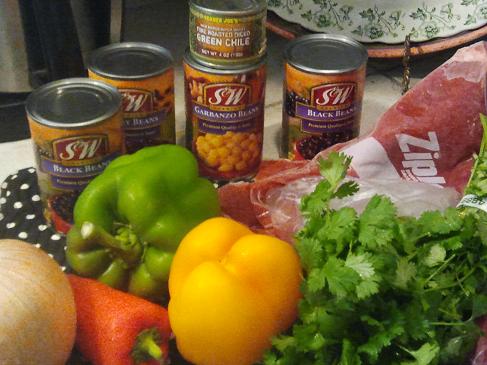 Directions:


Add the oil to a skillet and sauté the onion, peppers, and garlic, over medium heat until tender. Stir in the turkey and cook it until it is nicely browned. Drain the oil, if any. Mix in the tomatoes, puree, beans, chilies, and spices. Reduce the heat to low, cover and simmer for 20 minutes or until all the veggies are done. Serve with your favorite toppings!
Topping Ideas:


Sour cream


Cheddar cheese


A sprinkle or two of crushed red pepper if you like heat!
Pair this chili recipe with a slice of Artisan bread and a green salad for a healthy meal!
Enjoy!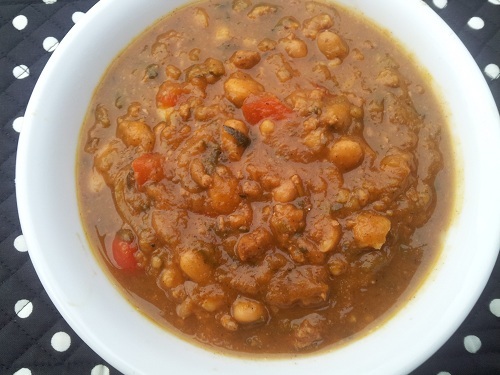 ---
Go to Healthy Diet Habits Tips

Go to Lifestyle Solutions

Go to Pumpkin Tips

Return to Soups and Stews Recipes

Return from Pumpkin Chili to Healthy Diet Habits Home Page


---