Healthy Vegetarian Bean Soup
Healthy vegetarian bean soup, and cold weather go together! There is nothing as good as a huge pot simmering on your stove and it's a healthy diet habit to adopt in the winter months! My goal is always to add as many vegetables as I can, and to double or triple most recipes for lunch leftovers. This saves money, calories, and time! I hate making bagged lunches, but I love filling containers full of leftover soups for grab and go! Therefore this recipe fills a soup pan and is good for a crowd!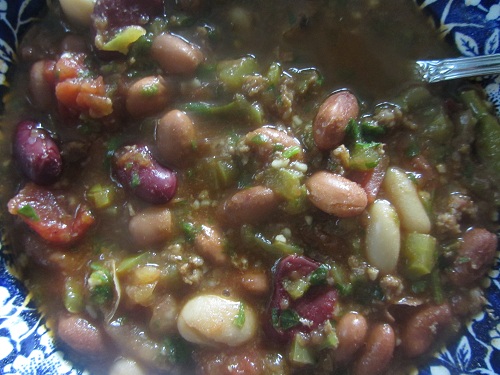 Ingredients for Vegetarian Bean Soup:


*****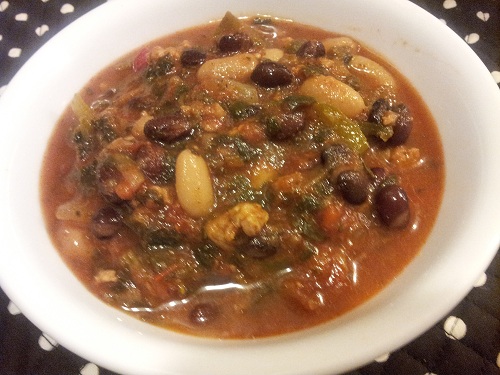 Directions for Vegetarian Bean Soup:


Wash

beans

and pick out any half beans or rocks. Cover beans with water to 2 inches above the bean line. Soak overnight or use the quick method of soaking beans. To do this, add water a couple of inches above the bean line, cover them, bring to a boil, then cut the heat, and let them sit for an hour. Dump the bean water. Either method works.
Return to a boil then lower the temperature and simmer until the beans are done, which will be an hour or two, depending on how high you simmer them.
*****


This is an easy soup that will last for days and a great lifestyle solution to add to your weekly menu plan. It will keep you full because it is full of fiber. I rarely make it the same, but use this recipe as base, and for cleaning out my refrigerator of extra vegetables before my weekly shopping trip! Enjoy!


---

Facebook - Like This Page?

Facebook - Like This Site?