Blended Vegetable Soup


Blended Vegetable Soup is a recipe from a friend of mine. She originally made it with 5 ingredients; onions, tomatoes, red peppers, zucchini and broth. It was delicious. I have added more vegetables here, but you can add as many or as little as you like or have on hand. It does need the basil, sugar, salt, pepper, and chili pepper seasonings, but varying the vegetables is fine.
I dislike chopping vegetables, so I puree them mixed with broth or tomatoes. I cook them and then blend them again for a smoother texture. Many blended soups are made with a cream base, which makes them more caloric. This one is double blended to get that same creamy texture!
Healthy recipes are about making simple changes without altering the taste. It's a simple healthy soup recipe to make, and pairs well with grilled cheese sandwiches or rustic bread. I always add grated white cheddar cheese to the top too!

Ingredients in Blended Vegetable Soup


2 cups carrots

4 cups sliced zucchini

3 14 oz cans tomatoes (or use fresh tomatoes)

1 large onion

1/4 cup prepared garlic

3 red peppers

2 potatoes

1 quart low sodium vegetable broth

Fresh chopped basil or 1 t. dried basil

1 T sugar or substitute with Stevia

1/2 t. crushed red pepper flakes

Salt and Pepper to taste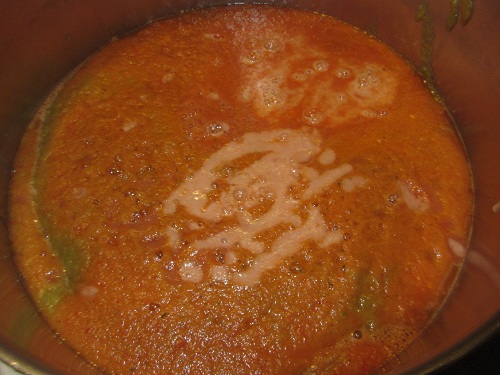 Directions for Blended Vegetable Soup


Puree all of the vegetables in your blender with the tomatoes and broth as the liquid and dump into soup kettle.

Add basil, sugar, and red pepper flakes.

Heat to boiling; reduce heat, cover, and simmer for 30 minutes, stirring occasionally.

Salt and pepper to taste.

Before serving, blend again until smooth.

Serve topped with cheese, chopped basil, garlic croutons, chopped tortilla chips or what you enjoy!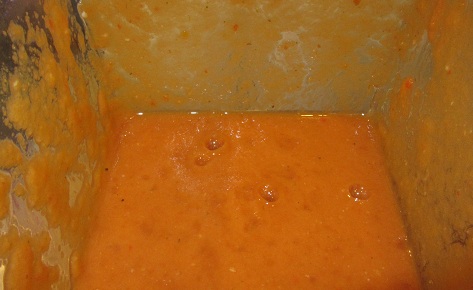 This blended vegetable soup is a great choice with picky eaters. There is nothing to pick out and it seems plain, although it's full of vegetables, secret hidden health, that you can't see. Sometimes healthy diet habits include being a little sneaky. (see stealthy healthy cooking!) Use this recipe as a base, and find the vegetable choices that you prefer. Save leftovers in containers for grab and go healthy lunches!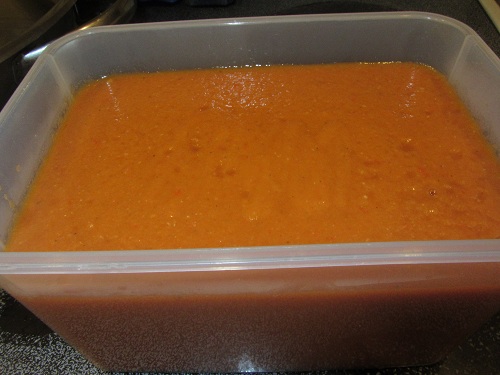 ---

Facebook - Like This Page?

Facebook - Like This Site?