Frozen Vegetables
Healthy Shopping Tips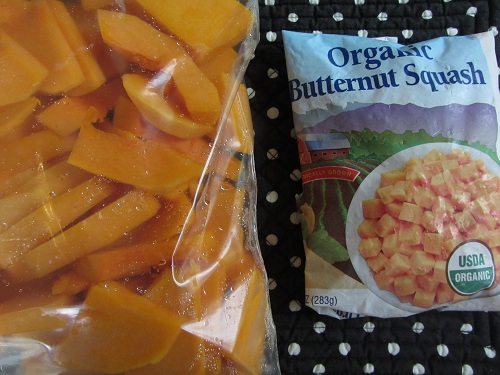 Frozen Vegetables are just as healthy as fresh! That is the buzz that we have all read about! They are picked ripe for the best taste and highest nutrient content, flash frozen which seals in the nutrients, and then transported all over the world, to those that long for the fresh taste of veggies out of season! Sounds like a good substitution when fresh produce is out of season! If you are like me, your freezer is full of these! The burning questions are:
Facts About Frozen Vegetables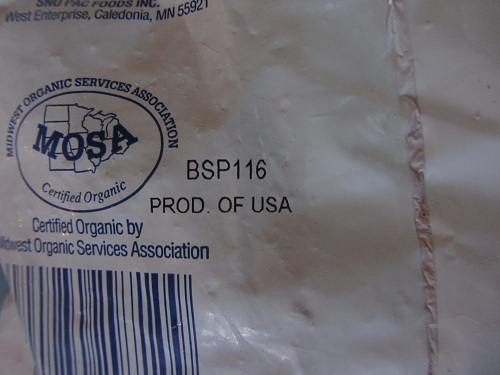 Since 2008, Country of Origin Labeling is required for red meat, chicken, goat, fresh and frozen fruits and vegetables, peanuts, pecans, macadamia nuts and ginseng! Food processors do not want us to know that our tomatoes, peppers and other produce are imported from Mexico and Chile, or that garlic and apples are coming from China. They have fought this law!

The country of origin stamp gives you a way to buy foods that are grown here, rather than imported.

Our food can be coming from countries with less strict safety standards, pesticide standards, labor standards, and water quality standards than the US.

7% of the frozen fruits and vegetables sold in the US are imported from China, which is our 4th largest foreign supplier. Mexico, Canada, and Chile are the top 3!

The US government only inspects a small amount of imported food (1%). Many times meats with the USDA stamp could have been produced overseas in plants that were not visited by the USDA meat inspectors. I would assume that the stats are similar for other products, although I could not find information on this!

Frozen produce that are not organic could be coated with pesticide residues, just like non-organic fresh produce. Freezing does not miraculously get rid of pesticides, but we just throw those bags of veggies in our carts with less thought!

Trader Joe's does not buy produce from China, but other healthy markets do.
Healthy Shopping Tips for Frozen Vegetables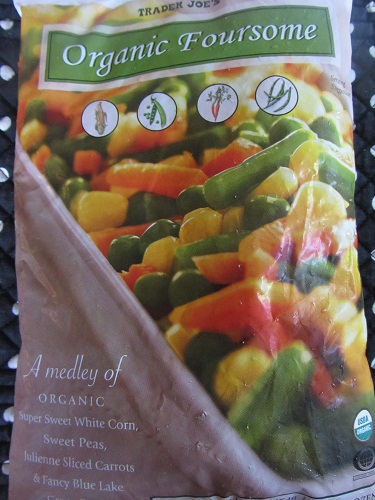 Buy organic frozen produce for at least the dirty dozen!

Make sure you look for the country of origin on each package. It is usually on the back of the package and says "Product of USA" or "Product of France."

Avoid frozen veggies labeled "Product of China."

Purchase organic produce in season and freeze them yourself for later in the year. (check out my Produce page, for a list of seasonal Produce) This might involve purchasing a large freezer, but the health and taste benefits will be worth the cost!
Learn the art of canning! It is making a huge comeback! It's awesome, because you can buy reusable glass canning jars that are free of the chemicals in plastics too! Many people are afraid of canning, or feel it is too difficult. It is actually fairly easy. Time consuming, but easy! A great standard book is the "The Ball Blue Book Guide to Preserving." It has been around for years and little has changed.
Buy local fresh organic produce from your local farmer's market or CSA! You can talk to the farmer and learn their practices!
Get rid of your grass in your yard, and plant a giant veggie garden! I am pressuring the home-front for this one! Then eat fresh organic produce all summer, and freeze, or can for the rest of the year! No worries as healthy foods are in your backyard!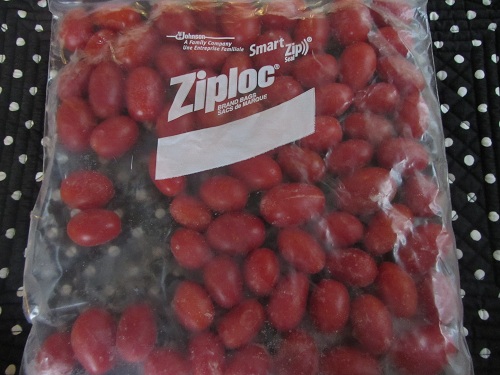 Frozen vegetables can be a great lifestyle solution when fresh produce is out of season! Take your time when making your product choices. Know your most pesticide laden produce, look for the country of origin, buy local fresh organic produce when possible, and learn to freeze and can it! All of these are healthy diet habits that will enable you to fill your plate half full of veggies each day!
---

Facebook - Like This Page?

Facebook - Like This Site?