20 Slow Cooker Tips


Learning slow cooker tips can help you understand the differences between cooking in a slow cooker, oven cooking, and stove top cooking. They are all different. I've been using mine for the last ten years and planning meals with this kitchen appliance in mind has simplified my cooking. It is so handy for nights that I will be home late and my family loves the home cooked flavor of the meals.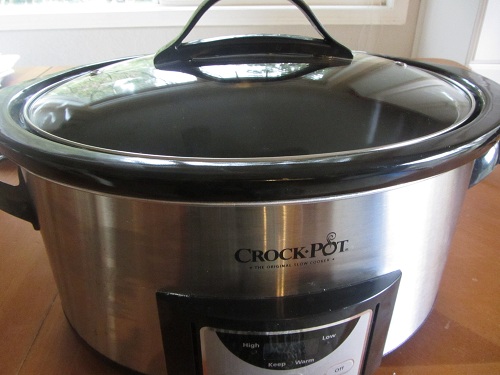 These slow cooker tips will save you any incidents where part of your meal is not ready! Carrots are famous for cooking slower than other vegetables, and I have suffered through many stews with half cooked ones! Hopefully you can learn from my mistakes!
Helpful Slow Cooker Tips
Use less liquid than you think. Liquid is not lost during the cooking process. If the meal seems too soupy then remove the top, and cook the meal on high until the liquid evaporates (half an hour or more). Most meals call for only ½ cup of liquid. It's enough!
Meat and Vegetables should be sautéed before being added for the best taste and presentation. If you don't have time, you can skip the browning and it will turn out fine. I just like the browned look better.
Unthaw frozen meat first, or add extra cooking time to the recipe, 4 to 6 hours extra cooking time on low, or 2 hours extra cooking time on high.
Vegetables take longer to cook than meat. This is important to remember when cooking stews or recipes full of vegetables. If the time seems longer than usual, that's why. Carrots take forever! I usually cut them smaller than the other vegetables. Place vegetables on the bottom layer in the liquid and meat on top. I have never overcooked vegetables.
It's a good idea to cut all of your meat and vegetable pieces in similar sizes, except carrots and this is one of the best slow cooker tips to remember because uncooked carrots take forever to finish cooking!
If you eat your big meal at noon, put your crockpot meal on before you go to bed on low, and a great meal will cook all night long.
Assemble your crock pot meal at night, place it in the refrigerator, and then pull it out in the morning before you leave for work and turn it on.
Most recipes can be cooked on high or low, even if a recipe calls for one or the other. Don't be afraid to make changes. I usually cook foods on high for half of the cooking time recommended for low and double the cooking time from high. Usually I cook foods on high for 4 to 6 hours and on high for 8 to 10 hours. I will cook them on the high end of the recommended cycle if they include a lot of vegetables.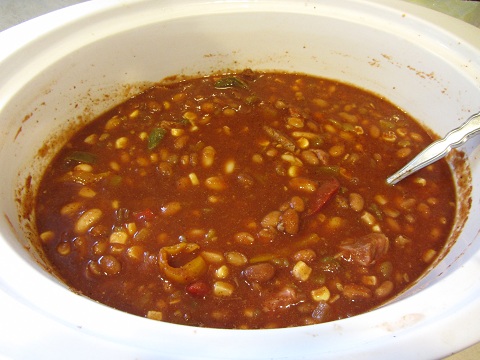 These 20 slow cooker tips are ones that I have learned over time, through trial and error. I have never cooked baked goods in my slow cooker, which many people do, but I have cooked steel cut oatmeal and it turns out wonderful. Just pop it in the night before with raisins and nuts, and you will wake to a great hot breakfast waiting the next morning. This works well when family members are leaving at differing times in the morning.
A Crockpot is a wonderful addition to family life. If you can read, you can prepare a tasty meal that seems like you fussed all day. It's easy to cook real food that tastes like Grandma's healthy cooking, and these slow cooker tips will prevent you from making errors!
---

Facebook - Like This Page?

Facebook - Like This Site?