Apple Muffins


Apple Muffins seem like Fall to me! I cleaned out my kitchen cupboards today, and took inventory of the pantry items that I have stashed away. I had a pound bag of Roman Meal Organic Cream of Rye hot cereal, and baking mix that intrigued me. On the back was a recipe for Roman Meal Hearty Muffins. I made a couple of changes to the recipe to upgrade the ingredients. I used whole wheat pastry flour which works well in muffins. I increased the cream of rye, and decreased the flour amounts, and reduced the oil and substituted olive oil for vegetable oil. I also left the skins on the apples, and substituted coconut milk for milk. I need to bake dairy-free treats for my son.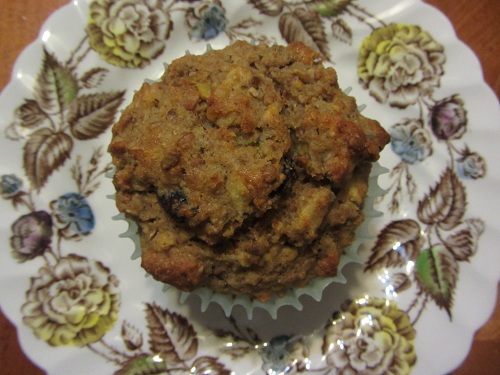 Healthy diet habits are learning to make substitutions to your favorite recipes to make them healthy recipes that work for any allergies, or intolerance's that you may be dealing with!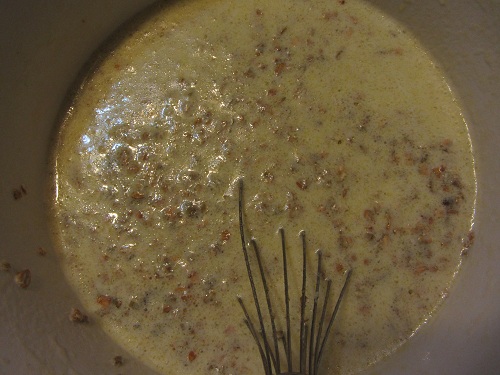 Ingredients for Apple Muffins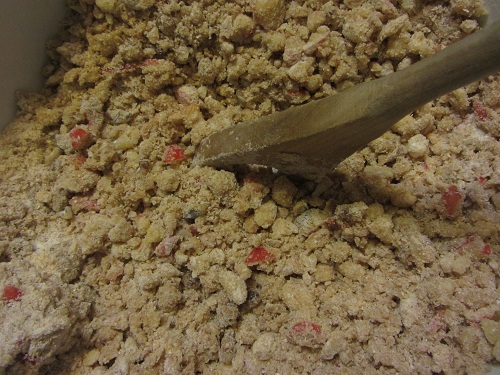 Directions for Apple Muffins


In a medium bowl beat egg with dairy free milk, olive oil, cereal, and raisins.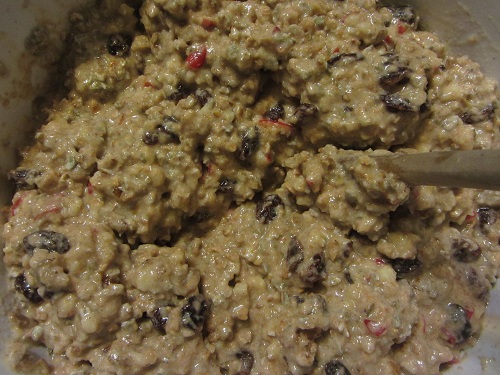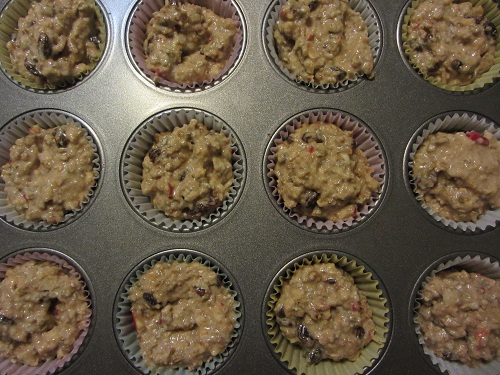 The muffins rose well. I doubled the recipe, and made 24. If you are going to mess up your kitchen, double the recipe, and freeze half of them for a later date. Muffins are great for grab and go breakfasts, or treats for another day!
The healthier ingredients contain more fiber which will keep you full until lunch! Healthy Baking allows you to keep treats in your diet!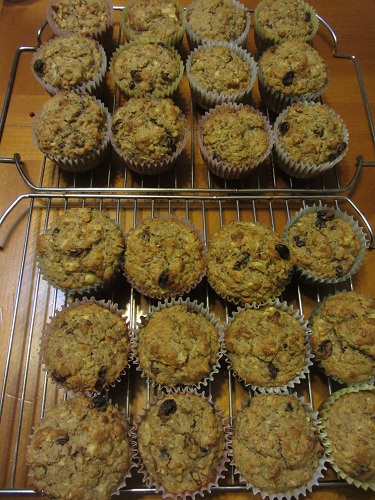 ---

Facebook - Like This Page?

Facebook - Like This Site?