Citrus Salad


Citrus Salad is an excellent choice to serve in the winter months when fresh fruits are limited. This salad recipe is so simple that you can whip it together in a few minutes, but it tastes delightful. You could actually use any types of citrus fruits that you have on hand. I only had large oranges and grapefruits and that is what I used. Since grapefruits are a tad bitter, I drizzled just a bit of Organic Blue Agave over the top of the salad and it was perfect. This recipe serves four, but I could have doubled it, and my family would have been happy to eat more!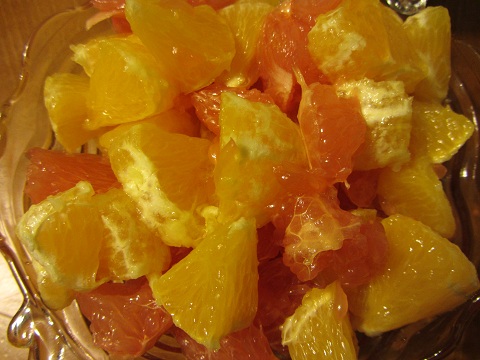 Ingredients for Citrus Salad:



Directions for Citrus Salad:


Mix together and drizzle with Organic Blue Agave.
Top with slivered toasted almonds (optional)
*****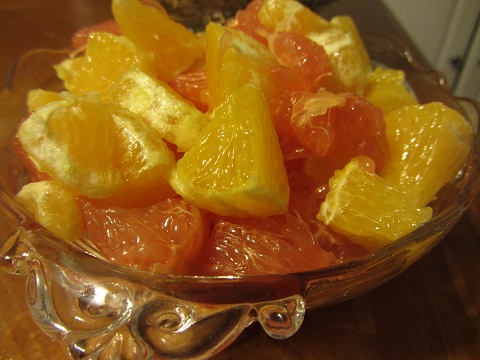 This salad recipe is simple and dessert worthy, especially if served with a bit of ice cream, fruit sorbet, or Angel food cake, when strawberries are not available. You could use any citrus fruits including pomelos or Cuties. It could also be served for breakfast or lunch with Greek Yogurt or for a healthy snack option!
It's a healthy diet habit to fill your plate half full of fruits and vegetables and this is a simple way to increase fruit on your plate with little thought. Increasing produce in your diet gives you more fiber, vitamins and minerals, phytonutrients, and simply fills you up, which will help with weight control and weight loss. The lifestyle solution for of each one of you should be to limit all processed foods and eat real foods most of the time for optimum health. Practice healthy shopping and healthy cooking and your family will not be disappointed!
Enjoy this Healthy Recipe!


Check out these Related Pages:


---

Facebook - Like This Page?

Facebook - Like This Site?