Healthy Breakfast Ideas
This page will provide some Healthy Breakfast Ideas for you. You have seen that a healthy breakfast is an important healthy diet habit for weight control, craving control, blood sugar control, and just to feel well. So how should you develop this breakfast habit, and what should you eat? My advice would be:


Go back to your

meal planning chart

, and grab that figure that you planned for breakfast. Aim for at least 300-400 calories. Maybe more!




Plan several calorie breakfast meals that will fit your calorie range. Try to add

protein

, whole grains /

fiber

, fruit, and a serving of milk.





Some good healthy breakfast ideas would be:
For those of you that are pressed for time, make steel cut oatmeal in your slow-cooker, before you go to bed, and let it cook all night. You will have a ready-made treat in the morning!
Proper serving sizes for your breakfast choices are:
1/2 cup of cooked cereal is a serving, 1 slice of toast is a serving (around 80 calories or 1 oz. - breads can be supersized, so read the food labels!)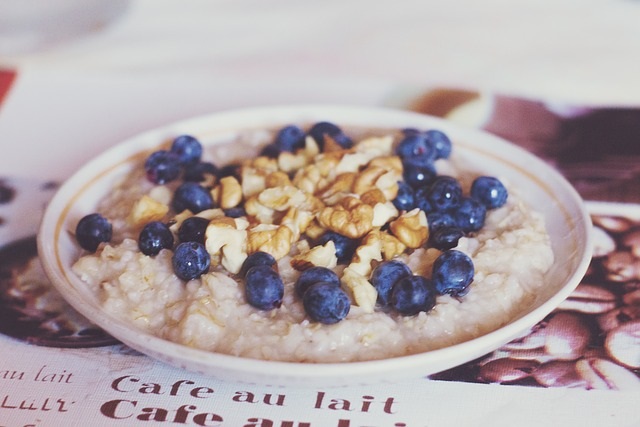 *****
You may be a person that likes a lot of variety. Plan several different breakfast meals to fit your calories. You may be a person who eats the same thing daily, so a couple of meals will suffice. Plan away!


Planning your healthy breakfast, lunch, and snack choices well, is a Lifestyle Solution that will give you a head start with weight control. You should also notice that you will feel better and have more energy, when you get off of the blood sugar roller coaster!
---

Facebook - Like This Page?

Facebook - Like This Site?