Refrigerator Crockpot Soup


Each week a pot of refrigerator crockpot soup could be saving you time, money, and providing healthy weekday lunches! It's a wonderful soup that will never be quite the same on any given week and allows you to develop healthy recipes using ingredients that your family loves and you have on hand. Many of you waste a large percentage of your weekly produce purchases.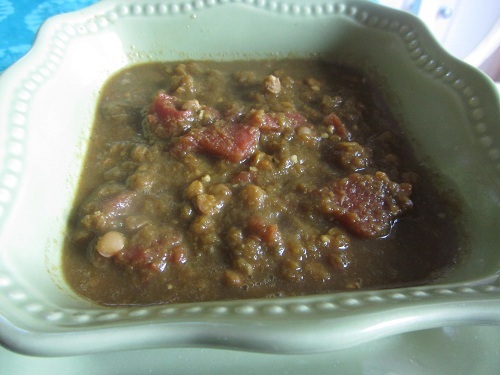 Each week, before your regular shopping day, gather all of your vegetables that you have not used for the week and throw together a giant crockpot of soup. Set your timer and when you return from work, dinner will be done. Pair it with a loaf of fresh artisan bread and a simple salad.

Ingredients and Directions for Refrigerator Crockpot Soup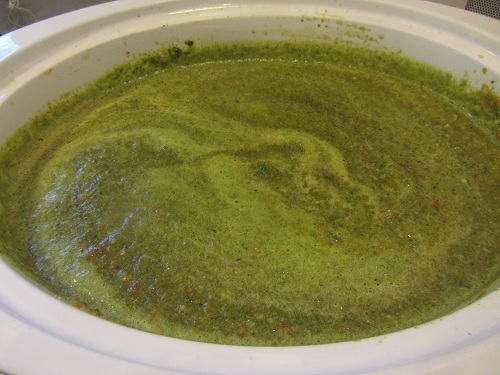 Pull out all unused produce for the week. My unused produce for the week was a bag of spinach, half of a pound of baby carrots, a green pepper, a red pepper, 2 bunches of cilantro, and 2 zucchini.

Choose a liquid base. I chose a quart container of Organic vegetable low sodium broth.

Blend all vegetables with the broth little by little in your blender and then add to your crock pot. You can simply chop your vegetables too. I was pressed for time, so I blended mine.

Evaluate your mix and add anything else you might like. I decided this combination of vegetables could use tomatoes, so I added chopped tomatoes from my freezer.

Add a choice of beans, lentils, or cooked meat. I added 2 cups of dry brown lentils.

Add any rice or pasta that you love. I did not add any to this soup, but often do.

Add spices that you love. I added salt, pepper, 4T cumin, 1T paprika, and 1t turmeric. I used these spices because they pair well with cilantro. You could use any spices that you love. Add double or triple the amount that you think would work and it will be very tasty, except salt and pepper.

Add anything else you love. I added 1/4 cup of garlic.

Cover and set your timer. I set mine for 4 hours on high. The standard cooking times are 4 to 5 hours on high or 8 to 10 hours on low.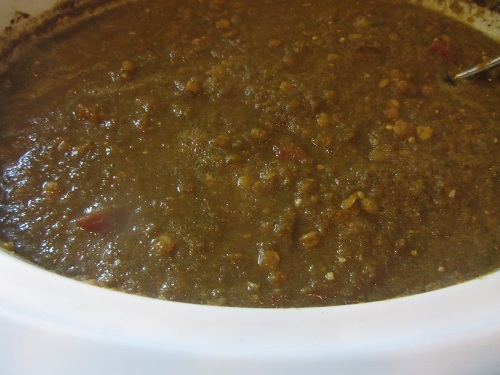 Refrigerator crockpot soup will look different each week, because you will never have the same produce leftovers. You can add anything you love. Sometimes I add a jar of salsa and go with a Mexican theme. Often I add Italian seasonings. I simply look at what I have and make a determination at the beginning which direction I will go.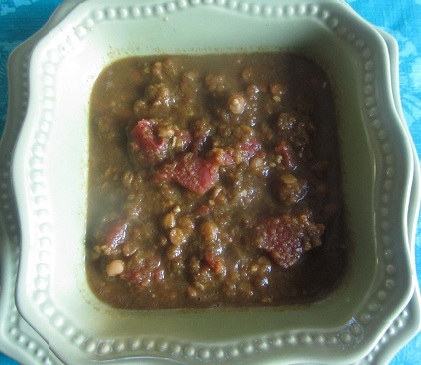 As you prepare soup week after week, you will gain confidence as a cook and become a healthy soup recipe expert. I often hear people say that they would never think of attempting soup. Get your creative juices going and experiment. You might just find out you are a great refrigerator crockpot soup maker! If you need extra tips, check out quick and easy soup tips to help.
---

Facebook - Like This Page?

Facebook - Like This Site?