Dessert Recipes


There are millions of dessert recipes that are outstanding. Food bloggers are a growing population and gorgeous desserts that cause drooling are everywhere! They can be difficult to eat in moderation. It seems the more you eat them, the more you want them, even crave them. Sugar has a way of causing you to want more! The average person now consumes almost 130 pounds of added sugar per year and that's a problem. Weight control is a huge problem for 2/3 of you, so my site will limit desserts, except lightened ones, and a few of my more caloric favorites that I bake for holidays.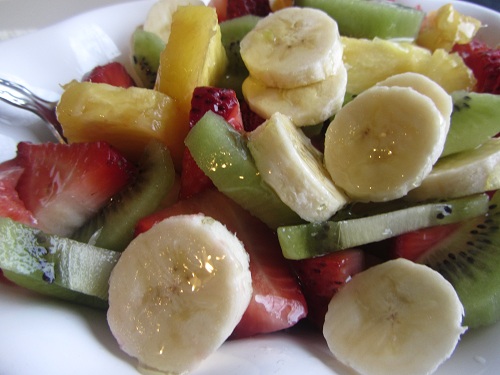 Great weight control starts with having a meal plan, and that could include dessert. I would encourage you to set a calorie limit for your desserts and enjoy them for special occasions. Choose a lightened, healthier choice like a fruity dessert, or a portion controlled small slice of a caloric treat. Usually the first and last couple of bites of dessert taste amazing! A healthy diet habit is to limit your portion size to three or four amazing bites. You do not need a Costco size pie slice to be satisfied!
There are those of you that certain desserts trigger overeating. There are people who can eat an entire pie at one sitting or a gallon of ice cream. If sweets are an extreme food trigger for you, I would avoid them altogether, or find a way to box them in. There is a fine line between deprivation and just being responsible. Sometimes it's just easier to say, sweets don't work for me. It's not about depriving you, but using wisdom and knowing your food history!
Most dessert recipes can be lightened, and still taste amazing. The quickest way to limit calories is to reduce the oil in a recipe by substituting another ingredient that is less caloric. Fruit breads work well using applesauce, instead of the oil. If I am looking for a lightened recipe, I usually look to see what other people have done to lighten their recipe. I grab my favorite recipe and try to make a healthy substitution and try it. Sometimes it's a hit, and sometimes it's a miss, and I mean a total bomb! I will only post the recipes that turn out great though!
Another dessert area that I will try to address is allergies. We have egg allergies and milk allergies in our family. I will include some recipes that cater to that population. I have spent years collecting recipes that work for egg free people because for many years I could not eat anything with any egg included in it, or I would be violently ill. I will post some of my favorite egg free recipes here, in the bread recipe section, or cookie recipes section for you to enjoy.
My Favorite Dessert Recipes:

I will include more recipes as I make them and take pictures. (links coming soon!)
| | |
| --- | --- |
| | This berry crumble is a healthier dessert than some. It's loaded with berries and lemon and light on the sugar and the crumble topping ends the hassle of crimping the second crust! Yummy! |
---
| | |
| --- | --- |
| | This blackberry pie is delicious and juicy with lemon as the secret ingredient! Pie Crust hints are included too! I bring this to all holiday celebrations |
---
| | |
| --- | --- |
| | Light chocolate strawberry bread is a great way to use those strawberries that are past their prime and produces a treat with a gooey brownie consistency! |
---
| | |
| --- | --- |
| | In many cultures, fruit desserts are the dessert of choice, rather than a big gooey extravaganza that's overkill. Here are some healthy recipes for using fruit as your dessert option! |
---
| | |
| --- | --- |
| | This healthy banana cake recipe is a redone version that includes healthier ingredients! Keep sweets in your diet in a portion controlled way using healthy recipes! |
---
| | |
| --- | --- |
| | Quaker Oats vanishing oatmeal cookies recipe is the best that there is! This is the original recipe that used to be printed on the inside of the top! Outstanding! |
---
| | |
| --- | --- |
| | Pumpkin cheesecake bars are one of the best dessert recipes for the fall and winter months! Quick and Easy Recipe that uses healthier ingredients! |
---

Share YOUR Healthy Dessert Recipes:


If you have an outstanding lightened dessert recipe, or one that is delicious for a special allergy population, please send it in, and I will post it for others to enjoy! Sharing recipes with one another is a lifestyle solution that helps others and that feels great! Please be sure to include at least one photo of your recipe!

Thanks so much for helping others to develop Healthy Diet Habits!
Have A Great Healthy Dessert Recipe to Share?
Do you have a great healthy dessert recipe? Share it with the Healthy Diet Habits readers!
---

Facebook - Like This Page?

Facebook - Like This Site?