Mashed Potato Pancakes


Mashed potato pancakes are a rare side dish in our home. No matter how many potatoes I make, they get eaten and I have no leftovers to make these treats! It's embarrassing to take my family to my friends' homes to eat. Last time my son asked the host if the serving bowl placed in front of him was his portion. It's the one food they all agree is the best! Here is a great simple recipe, if you are more fortunate than me, and actually have leftovers to repurpose for another meal!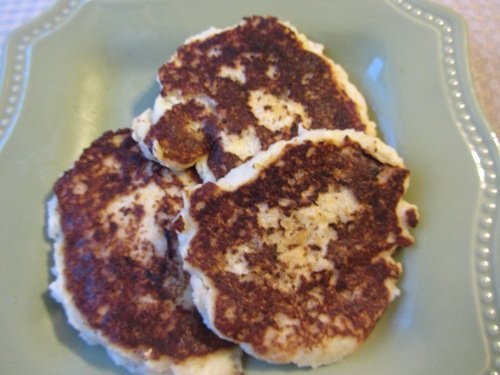 Ingredients for Potato Pancakes: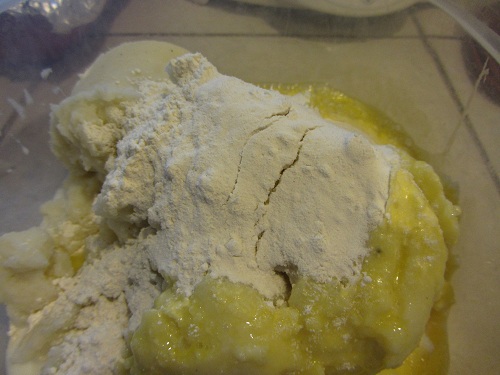 1/2 cup flour
1/2 cup milk
2 eggs beaten
2 T onion
2 T green peppers
Salt and pepper to taste
Oil of choice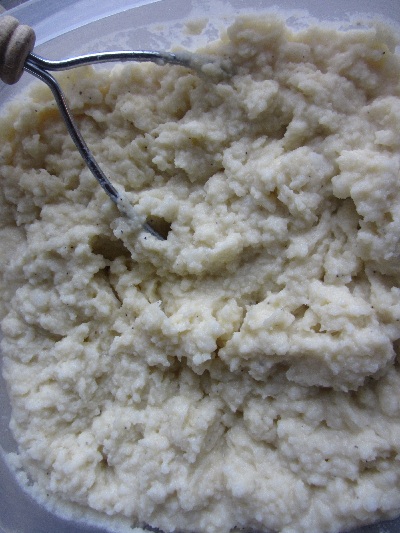 Directions for Potato Pancakes:


Combine all ingredients. They should hold together well, and not be too sticky or dry. If they seem a bit dry, add a bit more milk. Conversely, if they seem too wet and sticky, add a bit more flour.





Form them into 3 inch patties and fry them in your choice of cooking oil. Brown on one side and flip them and brown on the other side. I bake them in a 16 inch stainless electric skillet because it's huge and I can quickly produce a large quantity!

Remove them and place them on paper towels to absorb any excess oil.

Serve!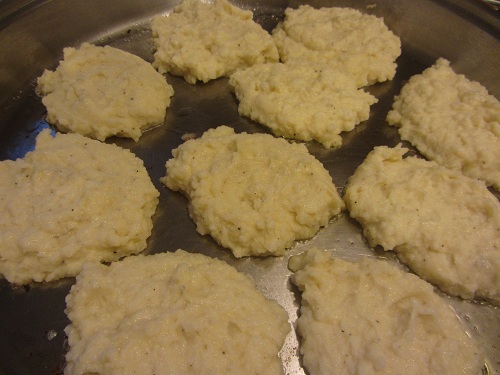 If you have picky eaters, you can leave out the onion and green peppers and they are still good. You can actually add any vegetables that you think will go nicely and top them with whatever sounds good. We like them plain as they are tasty by themselves or as a base for chicken stew.
There are many other options for leftover mashed potatoes though:
Use them as a topping for Shepherd's Pie

Use them as a base for any

Stews

Eat them as a side dish to fill ¼ of your plate in keeping with the

half plate rule

!
Potatoes have gotten a bad rap over the years because of the propensity to overeat them and the added toppings liberally spread on them. Portion Distortion is a problem. I have solved this by serving family style and placing half of the potatoes in a storage container before the meal, so I actually have leftovers to make these goodies. Potatoes can be a healthy diet habit to keep in your meal planning. You just might need to have a special strategy for dealing with them!
---

Facebook - Like This Page?

Facebook - Like This Site?