Reducing Food Waste


Reducing food waste could pay for your yearly family vacation, or Christmas and birthdays! The average family throws out about $2,275 in food annually, according to an article in The Christian Science Monitor from August 2012. That is about $190 a month, or around $44 a week. That is an amazing amount of waste!
Cleaning out your refrigerator more often might not be the answer either, because most throw away $40 dollars a month, or 33 pounds of fresh food while cleaning out. These are astounding figures, yet most of us will continue to do this.
4 Steps to Reducing Food Waste
Step 1: Pull out your previous week's leftover vegetables, fruits, milk products or any food product that will spoil, from your refrigerator. Put them together on your counter or table.
Step 2: Take inventory of what is left.
Step 3: Physically organize foods together that could become a meal. Write down your meal idea, and return those food items to your refrigerator by meal idea. Keep doing this until all of the fresh foods have a proposed meal use.
Step 4: If you end up with items that are not used, look for more creative ideas, or simply prepare those items, and freeze them.
My Example
I am trying to eliminate waste to save money and following my own advice. I usually do my grocery shopping on Mondays. Rather than buying new food and stuffing the old to the back, which is my usual pattern, I have followed the 4 step plan for reducing food waste.
Step one: My Leftover Foods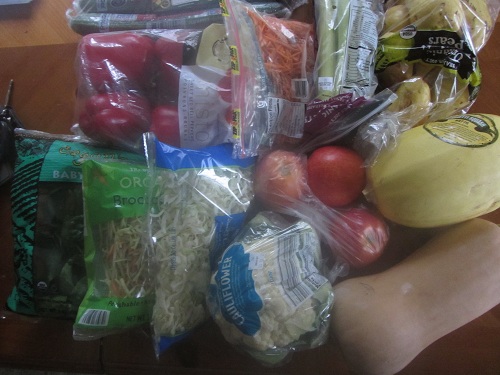 Step two: Inventory List
3 cucumbers

5 red peppers

1 6 oz bag spinach

1 10 oz bag broccoli slaw

1 10 oz bag chopped cabbage

3 large zucchini

1 butternut squash

1 spaghetti squash

3 apples

1 2 pound bag of pears (a bit brown and no one will eat)

1 celery heart

Half a 10 oz bag of shredded carrots

2 overripe bananas

1 32 ounce container Greek Yogurt (good for 3 more weeks so it's good and will be used in smoothies)
Step 3: My Ideas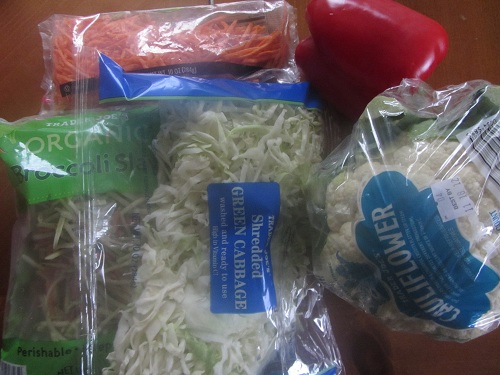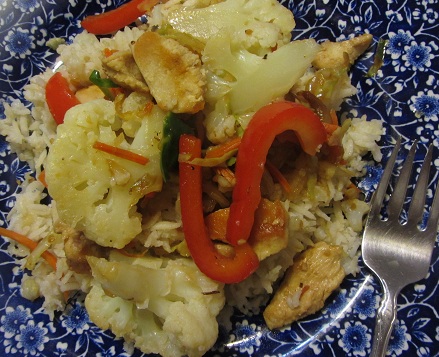 Meal 1: Chicken Stir Fry using cauliflower, 1 red pepper, broccoli slaw, cabbage, and carrots. I removed a chicken breast to pair with this from my freezer. (Monday Night Dinner)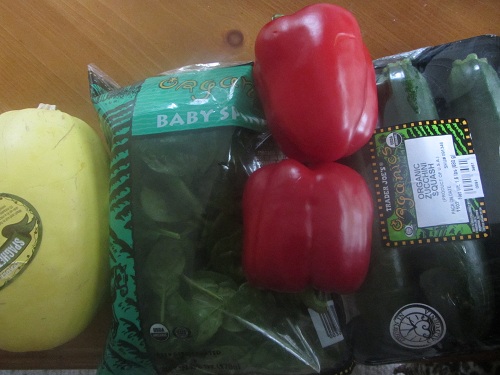 Meal 2: Spaghetti using spaghetti squash, zucchini, 2 red peppers, which I will roast, and bag of spinach. I will pair this with spicy Italian chicken sausage in my freezer, and a large bag of baby tomatoes that I did not use from the previous week and froze to avoid wasting them. (Tuesday Night Dinner)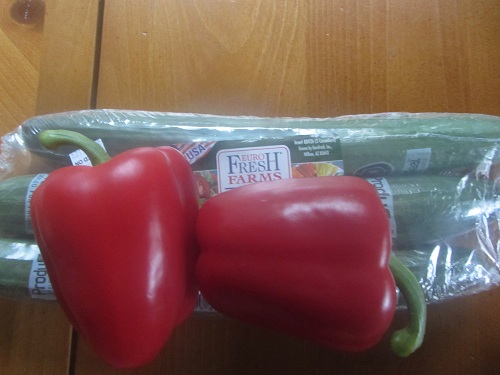 Salad: I will chop 2 cucumbers, 2 red peppers, and 1 fresh onion, and add some chopped olives and make a salad. It will serve it with the pasta meal.
The other cucumber will be sliced cucumbers with Monday Lunch.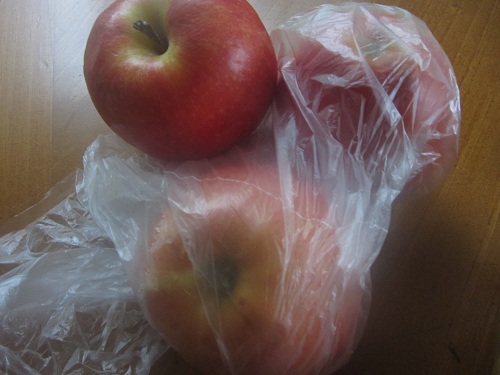 The 3 apples are a bit mushy, so I will make apple muffins to use for breakfast meals.
Step 4: Unaccounted for Items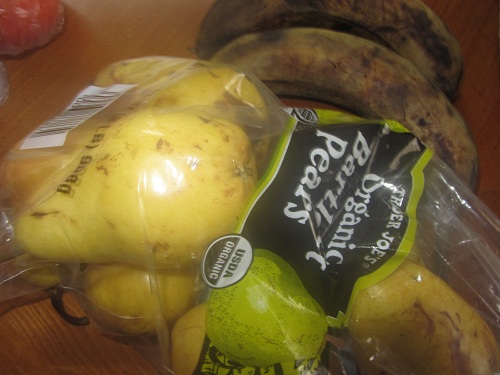 Pears and Bananas: I will make two loaves of pear banana bread. I had to look up a recipe for this. I could not find one that I liked, so I will kind of look at the recipes and do my own.
The butternut squash and celery head remain. I will chop the butternut squash and freeze it and chop the celery into grab and go snacks, and put them in a bowl of ice to perk them up.
All of my food is accounted for, and I will not need to do my grocery shopping until Wednesday. This will save me money, plus I have avoided wasting any food this week. I have recorded my meal ideas to make sure that I use them.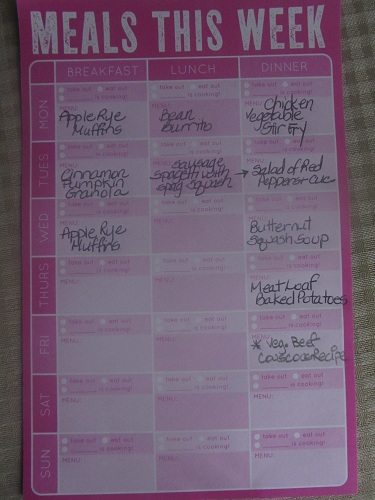 Organization is the key to the successful healthy diet habits of grocery shopping, healthy cooking, healthy recipes, food storage, and reducing food waste. You will all end up with odds and ends each week that were unused.
Rather than buying new produce, and pushing the older goodies to the back of your fridge to rot, take a few minutes each week to take inventory and organize your produce leftovers into a few healthy meals.
This 4 step process of reducing food waste will save you money and possibly even pay for next year's vacation!
---

Facebook - Like This Page?

Facebook - Like This Site?