Pregnancy and Autism


At this time pregnancy and autism is a hot topic, because almost 1% of all babies born, will be diagnosed on the autism spectrum in their lifetime. Autism is rising at an alarming rate! The statistics are alarming. It's a world crisis!
There may be genetics involved, but there may be environmental triggers also, and they are not known at this time. They will probably end up being something very prevalent, because autism is so prevalent.

Healthy diet habits to adopt until a cause or causes is found are:
Limit foods containing 

chemicals

, pesticides, nitrates, and antibiotics.



Read food labels, and if they contain items you do not understand, skip them. This is the time in your life to spend the extra money buying 

organic

 fruits, vegetables and meats.




Limit fast food meals. When you eat at home, you know what is in your food. It is not just about 

calories

 in fast foods, but all of the additives.
Store your foods in glass containers, because there is some evidence showing that plastics somehow tie to autism. We have all switched out our plastic drinking water bottles, or should have, but still use all of the old plastic containers for food storage.
Do not use cookware that is coated in 

Teflon

, as those pans have off gas chemicals that will kill pet birds. I say if it will kill your bird, watch out! Stainless steel cookware works great.
Be very careful using 

chemical

 cleaners. They are known to cause problems. Baking soda, and many safe household items work great as cleaners.




Limit spraying bug sprays also during pregnancy.




Limit all sprays of any type that you inhale that have 

chemicals

.




Be careful on days when the air pollution is high. Stay inside if possible.
Just be super cautious about chemicals, and food additives and eat for health. This is the time to develop Lifestyle Solutions to some of those unhealthy diet habits that you did not even know that you practiced! Keep on being a learner for your families' health!
Please Read my other pages in my Healthy Pregnancy Section:


Healthy Pregnancy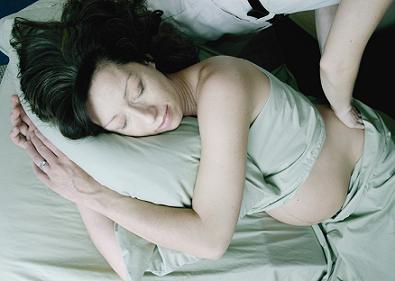 Good Habits:
Bad Habits:
See Also:
---

Facebook - Like This Page?

Facebook - Like This Site?